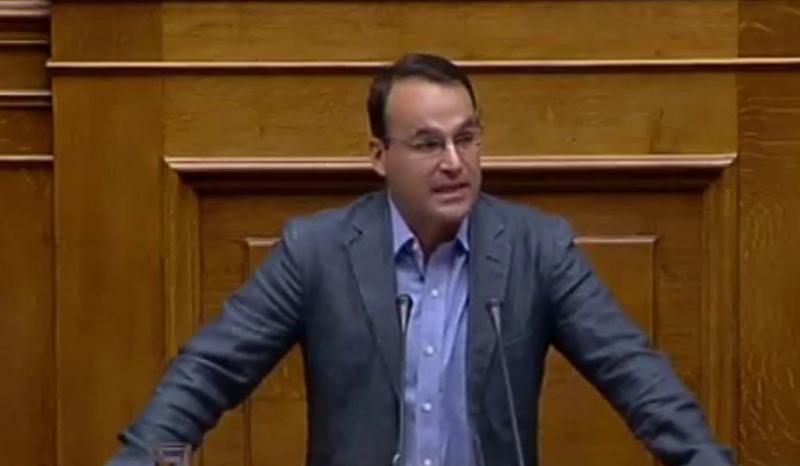 By Spiros Sideris – Athens
Giannis Gkiokas, member of the Central Committee of the Communist Party and head of the Press Office of the party, in an interview on Tuesday on Real FM, did not rule out the possibility of early elections on the occasion of the election of the President of the Republic and reiterated the position of the Greek Communist Party (CPG) that they will not be voting for any candidate for President of the Republic, whatever the person, even at the "improbable scenario" the CR of the party, Aleka Papariga, is proposed.
"It has to do with the institution itself and the role that he has in the constitutional framework of the political system, which in effect is a validation role of unpopular laws, unpopular direction of the Parliament", explained Mr. Gkiokas, adding that the CPG will not "be part of – one to find the 180 MPs and avoid elections, while the other to find the 121 MPs and take the country to elections".
Asked if the solution can be found through these elections, he said that the people must organise themselves to fight directly against the unpopular policy, adding that "elections should be a result of popular pressure and a determining factor towards opening a different path, which in these circumstances means the strengthening of the CGP. A government switch between the two poles of the current system, either the pole of PASOK-ND coalition or SYRIZA, cannot be a promising solution for the people and this in our opinion is proved by the government program submitted by the opposition two days ago".
In relation to the view that the participation of the Communist Party in a government led by SYRIZA "would pull such a government towards the left", Gkiokas said that the government program announced byAlexis Tsipras in TIF "has nothing that resembles something radical, which the presence of the Communist Party would ensure its implementation. It is a program tailored to the management of the current economy; a program tailored to the walls defined by the EU for the people and the country; so it is a program, which the only thing it guarantees – besides certain measures of managing the more extreme poverty, taken by all countries of the EU – is to continue towards the same dead end street for the people".
Asked if SYRIZA is "closer to the Communist Party or the New Democracy", Gkiokas said "SYRIZA is close to parties like the ND and PASOK, who follow this specific path within the EU. It is clear. The Communist Party is on the opposite bank".