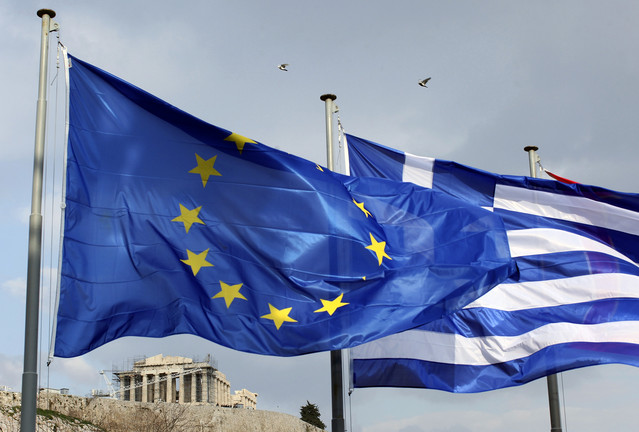 By Lefteris Yallouros – Athens
Greece is assuming the Presidency of the Council of the European Union at a critical transitional juncture for Europe. European Parliament elections during the Greek Presidency are an addition factor determining the framework of this Presidency.
The Greek government, however, is preparing to hold a "low budget" Presidency with the overall spending expected to be within a EUR 50 million limit (as opposed to EUR 60-80 million spent by Ireland and Cyprus, the last two Presidencies).
The Athens News Agency reports Greek diplomacy has already outlined the main priorities of the country's Presidency (the fifth since joining the Union).
Boosting growth and employment, deepening the economic and monetary union and a comprehensive migration management will top the list of issues Greece will put forth during its Presidency. Special emphasis will be attached to the social dimension of the EMU, as one of the pillars for its further deepening.
Striking a balance between fiscal stability and growth policies is perhaps the key prerequisite for cohesion of the EU's economies. Therefore, diplomatic sources maintain, that the Greek Presidency will put on the agenda a realistic pact for Development and Employment which would involve a European investment strategy aimed at boosting growth in the region.
The European Investment Bank will play a big part in any such plan (e.g. projects for SMEs, basic infrastructure, energy and climate), along with the European Central Bank.
Progress on the European Banking Union will also be pursued in order to bring about more liquidity to the EU economy. A Single Resolution Mechanism for the Banking Union will also be discussed.
Additionally, the Greek Presidency will concentrate its efforts on highlighting the positive aspects of a comprehensive migration management to the benefit of boosting growth and will spare no efforts in promoting all dimensions of migration and mobility policies. At the same time, action is envisaged to tackle the problems arising from illegal migration in economy, social cohesion and political stability.