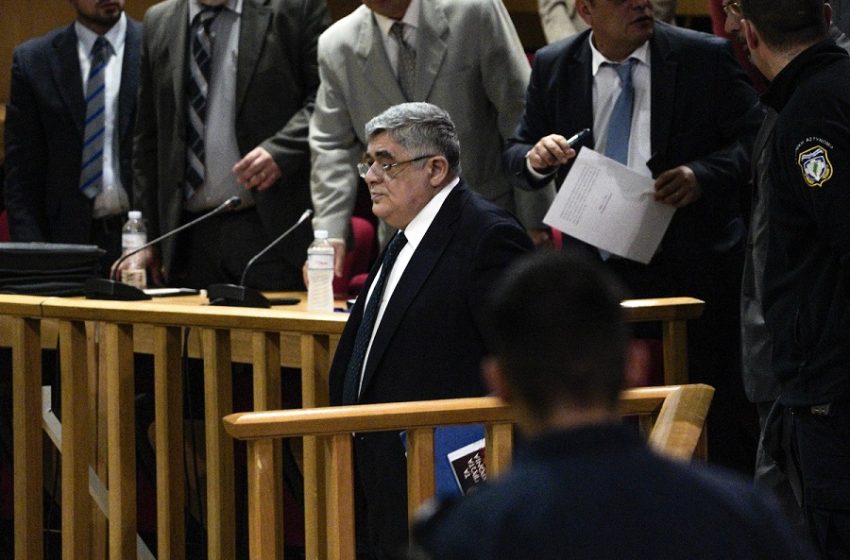 All mitigating circumstances claimed by the leaders of the criminal organization and former parliamentary party of Golden Dawn were denied, as announced by the court and Court President Miss Lepeniotis.
In an attempt to obstruct the proceedings, a request was filed for the court to be disqualified by convicted Giannis Lagos and incumbent MEP, after the judges announced the verdict regarding the mitigating circumstances. Lagos assigned the request to lawyer Konstantinos Plevris, father of New Democracy MP Thanos Plevris. After more than three hours, the court, changing its composition, did not accept the request for the disqualification of the court.
The verdict of the court for the mitigating circumstances rules out any leniency for all those convicted for directing a criminal organization, namely Nikos Michaloliakos (leader and General Secretary of Golden Dawn), Christos Pappas, Artemis Matthaiopoulos, Ilias Panagiotaros and Giorgos Germenis.
The sentences provided for senior convicts will range from 5 to 15 years.
No leniency was recognized for: Eleni Zaroulia (Michaloliakos' wife), Panagiotis Iliopoulos, Antonis Gregos, Chrysovalantis Alexopoulos, Polyvios Zisimopoulos, Konstantinos Barbarousis, Nikos Kouzilos and Dimitris Koukoutsis, with the provided sentences ranging from five to ten years.
Mitigating circumstances was recognized in 14 convicts.
The final sentences for the convicts are expected to be announced tomorrow, with most of them being sent to prison. /ibna