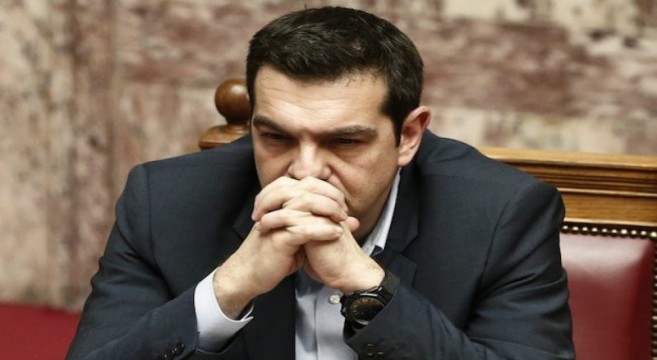 Athens, April 20, 2016/ Independent Balkan News Agency
By Zacharias Petrou
Racing against time in its effort to wrap up the ongoing bailout program review, the Greek government submitted a set of fresh tax measures in parliament on Tuesday.
The new measures impact heavily on tax payers as they include a reduction in the tax-free threshold, a single set of rates for salary workers, pensioners, the self-employed and farmers, and an increased solidarity levy.
The measures are expected to raise an additional 1.8 billion euros per year in income tax alone.
Athens hopes that along with pension reforms and a series of other measures, international creditors will finally sign off the first review of Greece's bailout program before the end of the month.
A Eurostat report on Thursday is also expected to confirm the Greek economy performed better than expected last year and help conclude the review.
Greek government spokeswoman Olga Gerovasili said Tuesday that additional measures would only be implemented if 2018 targets were missed.
Meanwhile, Prime Minister Alexis Tsipras is upping political deliberations to get the bailout program review over the line. On Tuesday evening Tsipras contacted German Chancellor Angela Merkel on the telephone. Government sources said the PM told Merkel that the Eurostat report should be the basis for the conclusion of the review.
The high-ranking quadriga of inspectors resumed talks with Greek ministers in Athens on Tuesday, moving one step closer to concluding the review. Privatizations topped the agenda of talks with an agreement reached on the sale of 49% of Independent Power Transmission Operator, ADMIE, to private investors.
European Commission Vice-President Valdis Dombrovskis told reporters that Greece and its lenders were close to reaching a deal. "There is an agreement on principle that we are now exploring in Athens by using the Commission's projections on the Greek economy" Dombrovskis said.