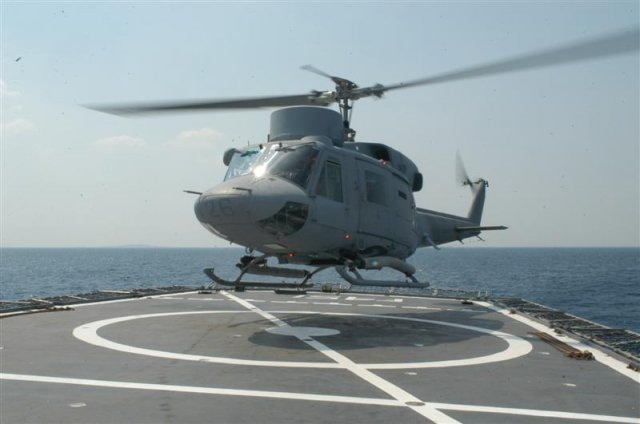 Athens, February 11, 2016/Independent Balkan News Agency
By Olga Mavrou
An Agusta Bell Greek navy helicopter participating in a naval exercise crashed around 2.45 a.m. today west of Leros, in the Aegean, and three men (the crew) are considered dead – around 11.30 two bodies were recovered.
The weather conditions were not especially harsh at the tiome of the incident and there is no information or explanations as to the reasons of the crash.
The exercise in which the helicopter was participating was called Astrapi (Lightning) and its objective was  the search of boats. One hour after the helicopter took off, all communications ceased.
The three officers were Anastassios Toulitsis, 35 years old, quite an experienced pilot (more than 1,300 hours in flight time), married, Konstantinos Pananas, 34 years old (his wife pregnant on their second child) and Eleftherios Evangellou, 36 years old, as a radar operator, also father of a child.