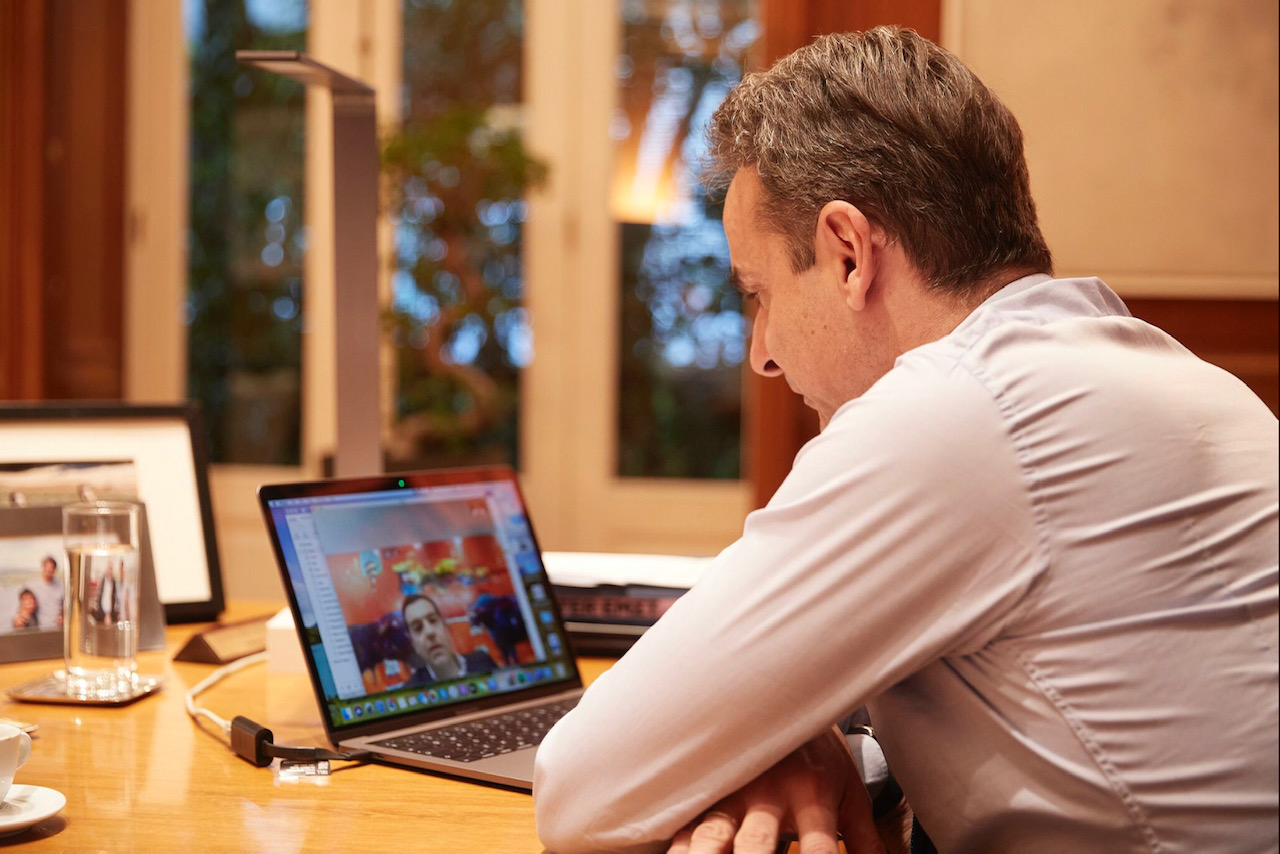 Greek Prime Minister Kyriakos Mitsotakis and the head of the Main Opposition and SYRIZA leader Alexis Tsipras have concluded their teleconference.
The teleconference held at the request of the President of SYRIZA focused on the major problem of coronavirus, according to a statement by the Prime Minister's Office.
Kyriakos Mitsotakis briefed Alexis Tsipras on the government's plan, responded to his questions and stressed that any constructive proposal to address the situation was welcome, both by himself and by the relevant ministries, as the statement notes.
Both men stressed the importance of the "Stay home" motto.
Afterwards, the Greek Prime Minister had a teleconference with the President of the Movement for Change Fofi Gennimata.
Prime Minister Kyriakos Mitsotakis, continuing his round of briefings with the political leaders on the coronavirus pandemic, will contact on Tuesday the Communist Party Secretary General Dimitris Koutsoumpas and the Greek Solution President Kyriakos Velopoulos. On Wednesday, the Prime Minister will also have a teleconference with DiEM25 leader Yianis Varoufakis.
Earlier during the planned update on the progression of the pandemic, 21 new confirmed cases were announced raising the number of confirmed patients to 352.
According to Ministry of Health spokesman Sotiris Tsiodras, for 51 of the cases the source of infection is undetermined so far. Sixty-five cases remain hospitalized in Athens, Thessaloniki and Patras. Nine have been admitted to the Intensive Care Unit. 51% of the cases are men. Ten patients were discharged. A total of 4320 samples have been tested for coronavirus.
At noon, Deputy Government Spokeswoman Aristotelia Peloni announced new government measures including mandatory home isolation for 14 days for everyone returning to Greece from abroad; the closure of retail stores except drugstores, bakeries, mini markets, butcheries, grocery stores, kiosks, couriers, banks, car repair shops, pet shops, optical stores. /ibna