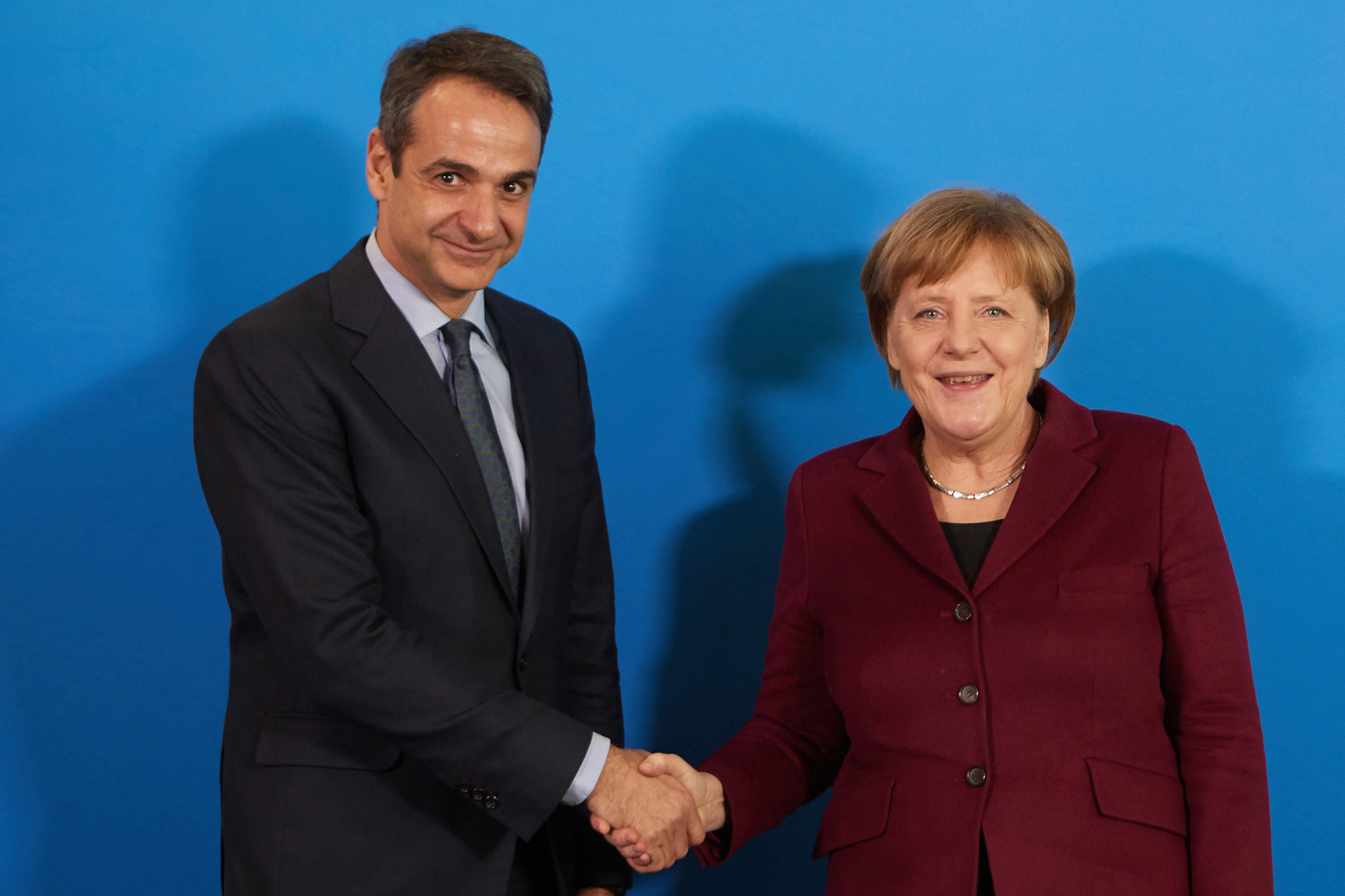 Greek Prime Minister Kyriakos Mitsotakis departs for Berlin on Monday morning 9 March 2020 to meet with German Chancellor Angela Merkel. Together with the Chancellor, they will participate in successive lectures at the Greek-German Economic Forum "Vision & Investment Opportunities". On Tuesday, the Prime Minister will travel from Berlin to Vienna to meet with Austrian Chancellor Sebastian Kurz.
The Greek Prime Minister's visit to Germany and Austria, although long planned, coincides with the visit of Turkish President Recep Tayyip Erdogan to Brussels where he will meet with European Council President Charles Michel and European Commission President Ursula Von der Leyen.
The Turkish President comes to the European capital to discuss the refugee crisis, EU assistance and possibly a new Agreement with the EU.
According to Kyriakos Mitsotakis' program in Berlin, along with the German Chancellor they will address the Greek-German Economic Forum, followed by a bilateral meeting with Angela Merkel.
Late in the afternoon, Kyriakos Mitsotakis will have contacts with German investors and then participate in a debate panel organized by the German Council on Foreign Relations.
On Tuesday morning, the Greek Prime Minister will take part in a working breakfast with representatives of institutions of the German economy.
He will then depart for the Austrian capital where he will meet with the Austrian Chancellor Sebastian Kurz./ibna