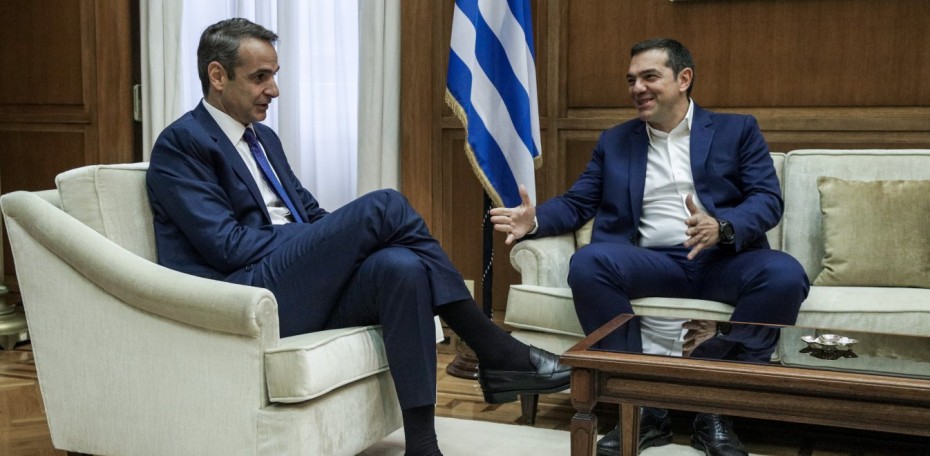 Greek Prime Minister begins his meetings with political leaders at the Prime Minister's Office, on Friday, January 10, according to a government statement.
Reportedly, Kyriakos Mitsotakis will brief political leaders on his latest trip to the US and his meeting with US President Donald Trump, developments in Greek-Turkish relations, as well as the new electoral law the government wants to bring to parliament, repealing the simple proportional representation that comes into force after the next election.
It is possible that the Prime Minister will inquire over the political leaders' intentions for the new President of the Republic, as the term of the current President of the Republic, Prokopis Pavlopoulos, expires.
The meetings will begin at 12:00 (local time) with the leader of the Radical Left Coalition parliamentary group and opposition leader Alexis Tsipras.
At 13:00, Kyriakos Mitsotakis will receive the leader of the Movement for Change parliamentary group, Fofi Gennimata
At 17:00, the Prime Minister will have a meeting with the leader of Greek Solution, Kyriakos Velopoulos.
At 18:00, Kyriakos Mitsotakis will be welcome by the General Secretary of MERA25, Yiannis Varoufakis.
Finally, the meeting with the leader of the Parliamentary Group of the Greek Communist Party (KKE), Dimitris Koutsoumpas, is scheduled for Monday, January 13, at 11:00 am, due to commitments of the Secretary General of the KKE abroad./ibna