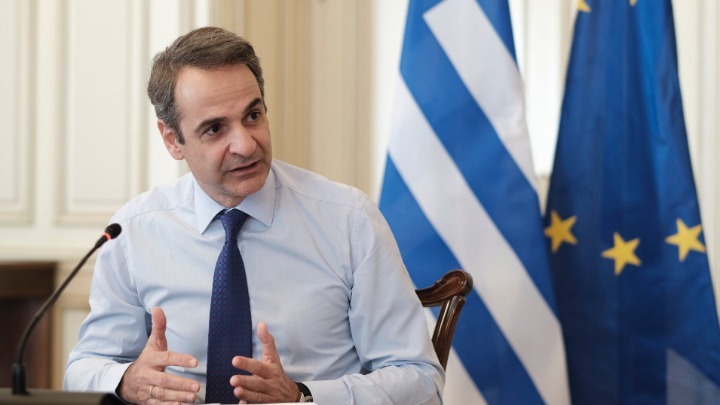 Greek Prime Minister Kyriakos Mitsotakis participated in the virtual Summit of the European People's Party (EPP) on Thursday 16 July.
According to information, the Greek Prime Minister raised the issue of the conversion of Hagia Sophia into a mosque and the wider provocative behavior on behalf of Turkey.
The Greek Prime Minister, according to the same sources, stressed that the decision on Hagia Sophia is indicative of the way in which Turkey treats international agreements, mutual respect and interfaith dialogue. Kyriakos Mitsotakis also expressed his deep concern regarding the tensions Turkey is fueling in the wider region, noting that EU High Representative for Foreign Affairs and Security Policy Josep Borrell should proceed with the preparation of the list of possible sanctions.
Speaking about the subject of tomorrow's crucial Summit to take place in-vivo in Brussels, Kyriakos Mitsotakis stressed the need for an immediate agreement on the Recovery Fund and the Multiannual Financial Framework. The Prime Minister described the Commission's proposal for grants and possible loans as emblematic, stressing that the markets expect Europe to rise to the occasion.
At the same time, according to government sources, Kyriakos Mitsotakis clearly conveyed the message that Greece disagrees with the proposal to reduce resources for border management and refugees, emphasizing that Greece is at the forefront of the battle, as it defends European borders.
The Secretary of International Relations of New Democracy and MP for Serres, Tasos Chatzivasileiou, was also present at the EPP teleconference. /ibna