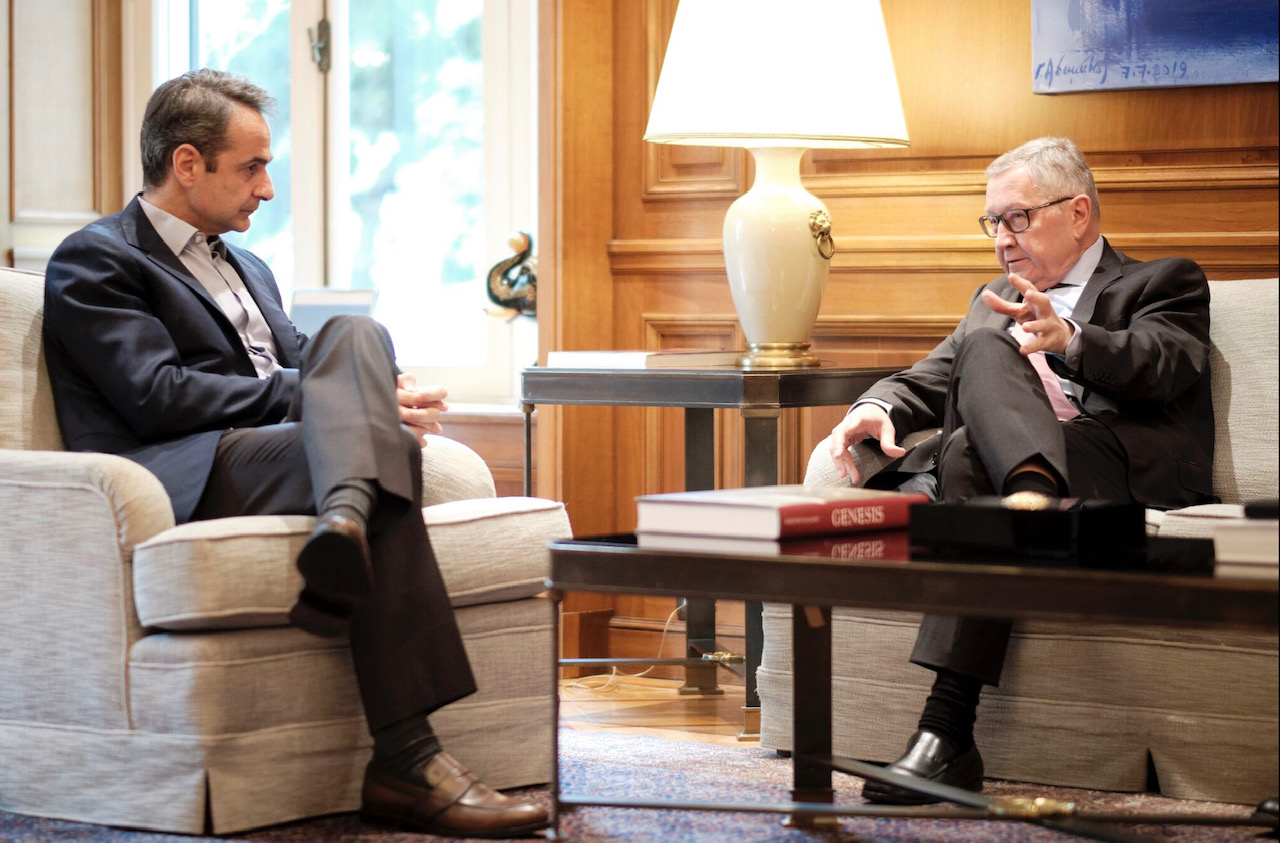 Greek Prime Minister Kyriakos Mitsotakis met on Saturday morning with the head of the European Stability Mechanism (ESM) Klaus Regling.
The two men had the opportunity to discuss, according to a statement issued by the Prime Minister's press office, the success around the fifth assessment of the prospects of the Greek economy and of dealing with exogenous risks such as coronavirus.
Mitsotakis' meeting with Regling was held at a difficult time for the Greek economy, as ELSTAT published the report for the fourth quarter of 2019 on Friday, which recorded several negative results.
The negative momentum of the growth rate for the last quarter of 2019, combined with the refugee issue but also with the impact of coronavirus on foreign direct investment, raises concerns regarding the GDP growth in 2020.
Most economists agree that the structural problems lie in poor private consumption and the small rate of increase in investment. /ibna