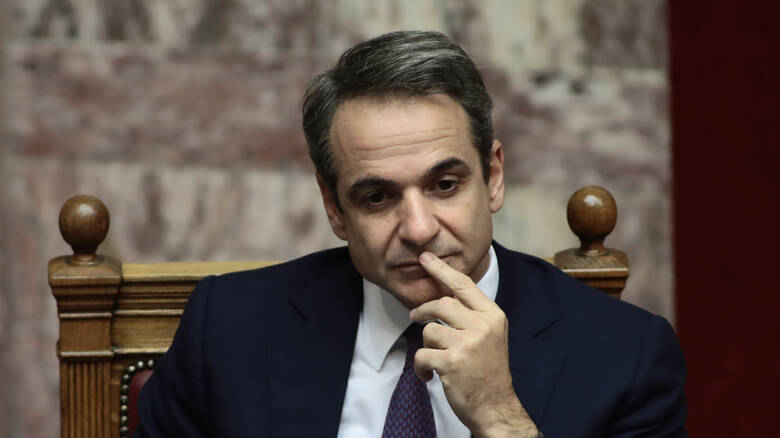 Greek Prime Minister Kyriakos Mitsotakis met with local government officials from the North Aegean on Thursday afternoon.
According to the announcement by the Maximos Mansion HQ, the Prime Minister's meeting with the North Aegean islands' local government officials took place amidst a constructive ambiance. All issues were raised during the meeting, with the main concern being the restoration of trust.
Local government officials welcomed the Government's decision to step up border control and speed up the examinations of the asylum applications and the return rates.
It was emphasized that today's anarchic structures must be closed and replaced by closed structures.
Local government officials will immediately consult the Municipal and Regional Councils and submit proposals.
There was also a consensus upon the urgent need to depressurize the islands, starting with those who have already been granted asylum and those who have been in the camps for more than 14 months.
Decisions were also made to support local communities which would include horizontal economic measures as well as specialized measures for each island based on the needs of local communities.
The Prime Minister will visit all three islands starting in the coming days from Samos. /ibna