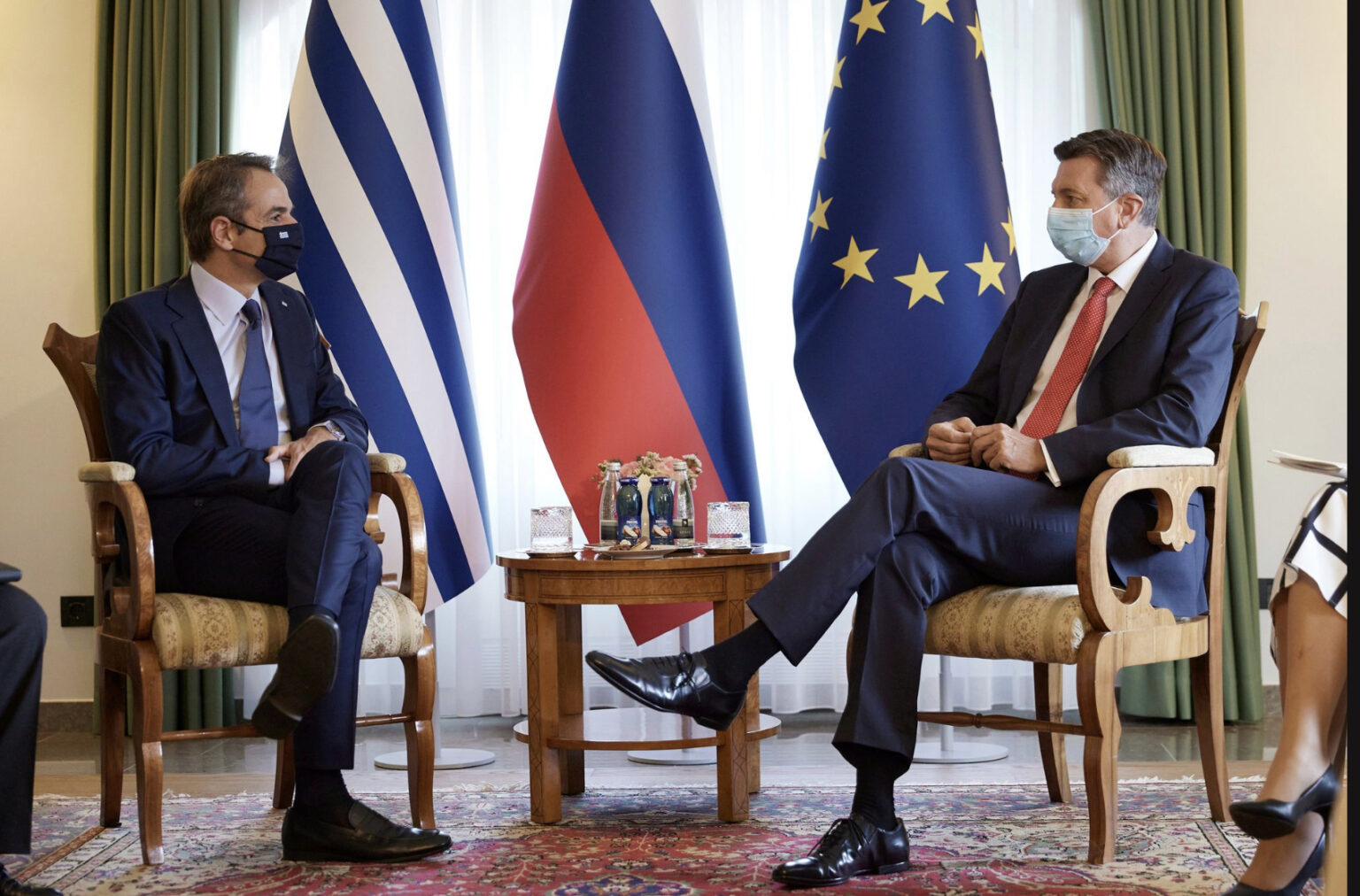 Greek Prime Minister Kyriakos Mitsotakis met on Tuesday night with the Prime Minister of Slovenia, Janez Janša, and this morning with President Borut Pahor, in the city of Bled, where he participated in the Bled Strategic Forum 2021.
Regional issues, developments in Afghanistan and the course of the pandemic were discussed during the meetings.
Regarding the treatment of Covid-19 and vaccination campaigns, the Prime Minister referred to the measures taken by Greece for the protection of public health and the issue of the obligation for vaccination, as from today, September 1st, the rules for unvaccinated workers in health structures came into force.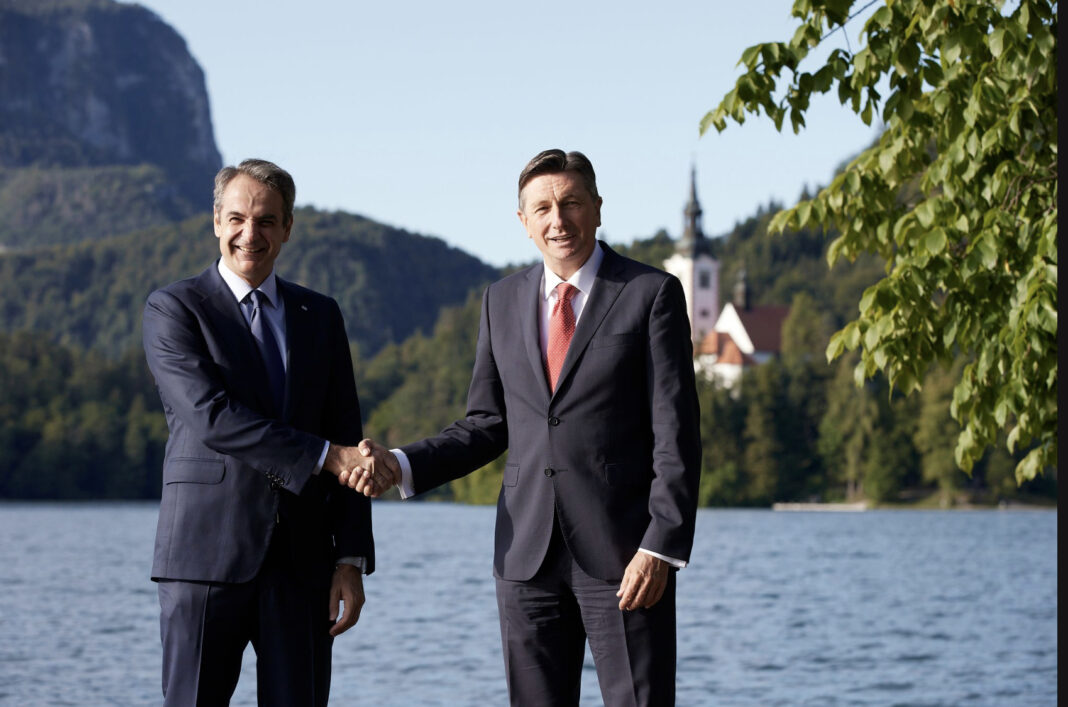 The leaders discussed the latest developments in Afghanistan and the results of the European Union Council of Justice and Home Affairs Council, which met on Tuesday to address possible migration flows.
Kyriakos Mitsotakis pointed out that it is not possible to accept, in principle, a repetition of what happened in 2015. He stressed that it is necessary to support countries close to or bordering Afghanistan, in order to ensure refugee support.
The issue of the European perspective of the Balkan countries was also discussed, as well as the forthcoming EU – Western Balkans Summit, which will take place on 6 October.
The Greek Prime Minister noted that the European perspective of the countries in the region must be supported, provided that the known conditionals are fulfilled./ibna