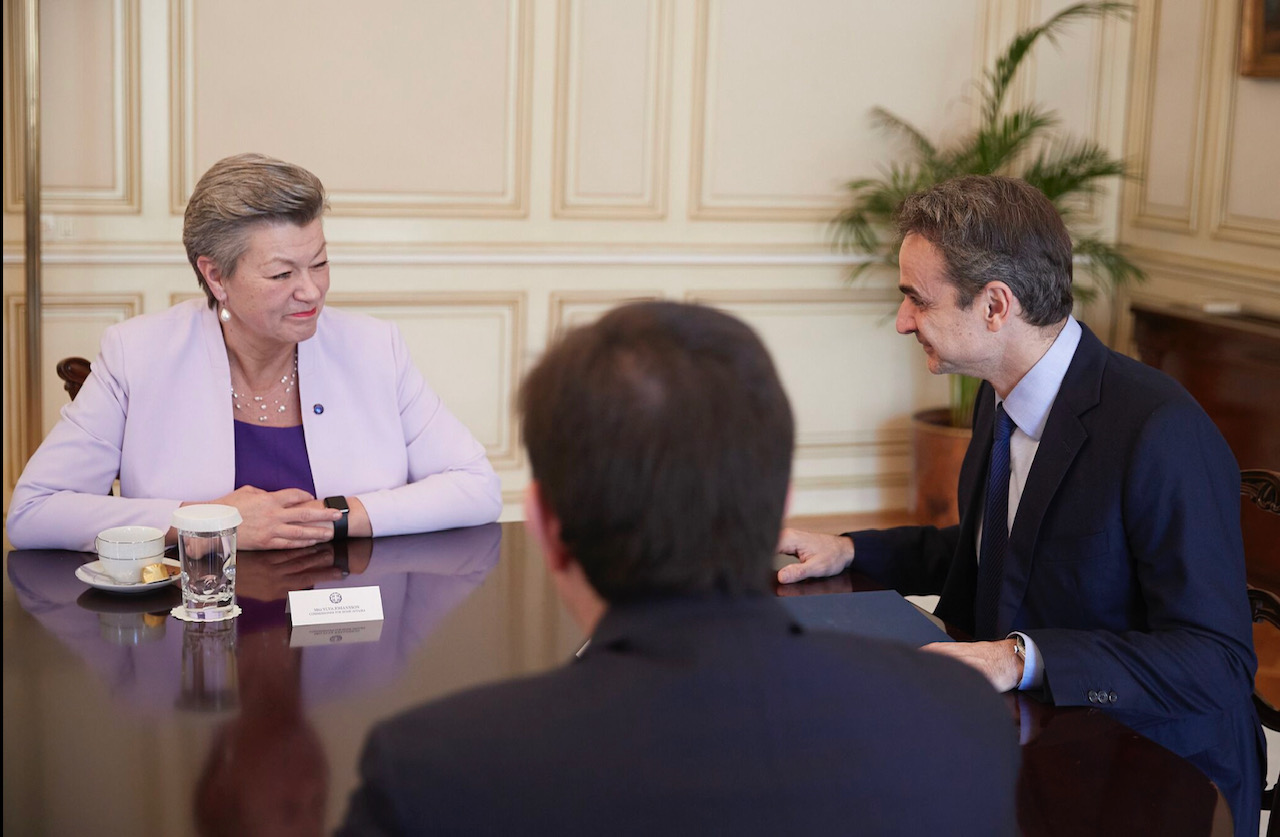 Greek Prime Minister Kyriakos Mitsotakis received today at the Maximos Mansion the European Union Commissioner for Home Affairs, Ylva Johansson.
The meeting came shortly after the announcement of the agreement reached between the Ministry for Immigration and Asylum and the European Commission on the voluntary transfer of another 5,000 asylum seekers to their countries of origin, funded by an EU program.
This is another step towards the depressurization of the islands, as in combination with the transfer of another 10,000 people inland it constitutes an essential depressurization factor, according to government sources.
The Greek Prime Minister stressed that Greece and Europe were facing an asymmetric threat at the maritime and land borders, with Turkey using oppressed people as geopolitical pawns. He also underlined that it should be understood internationally that these developments did not constitute a migration/refugee problem, but a matter of national security.
He requested from the EU Commissioner that the new EU Regulation on Migration and Asylum would provide for a proportional distribution of refugee flows from the first host countries to the rest of the Member States.
The two sides agreed over the fact that today's flows are unrelated to those of 2015, as the vast majority of these people no longer fall under the refugee category. The need to increase returns was also highlighted.
The Prime Minister also welcomed the solidarity by the member states and the institutions of the European Union, and particularly mentioned the response to the need to host and resettle unaccompanied minors. /ibna