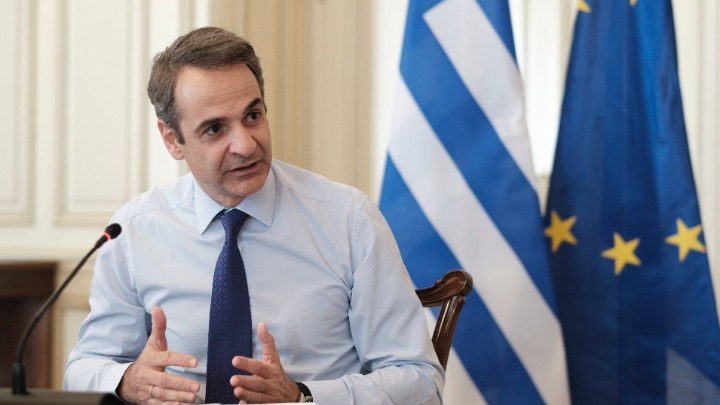 Greek Prime Minister Kyriakos Mitsotakis had a teleconference today with President of the European Bank for Reconstruction and Development (EBRD) Odile Renaud-Basso, according to government sources.
During the teleconference, the excellent cooperation of Greece with the EBRD and the importance of investments for the development of the Greek economy, with emphasis on the creation of new and well-paid jobs, were emphasized.
At the same time, the strengthening of EBRD funding specifically for the private and financial sector was discussed, as well as its contribution to the planned Recovery Fund projects but also to PPPs that are in the final planning phase.
Emphasis was also placed on the energy sector and de-lignification, as well as on the further development of synergies with the Hellenic Development Bank at the level of financial products.
Finance Minister Christos Staikouras, Minister of Development and Investment Adonis Georgiadis, Deputy Minister of Development and Investment Giannis Tsakiris and Head of the Prime Minister's Finance Office Alexis Papelis attended the virtual meeting on behalf of the government.
The EBRD delegation comprised First Vice President Jürgen Rigterink, Vice President Pierre Heilbronn, Vice President Alain Pilloux, Regional Executive Director for Central and Southeastern Europe Charlotte Ruhe, Head of EBRD Greece Andreea Moraru and Deputy Director of Governance and Political Affairs Oleg Levitin. /ibna