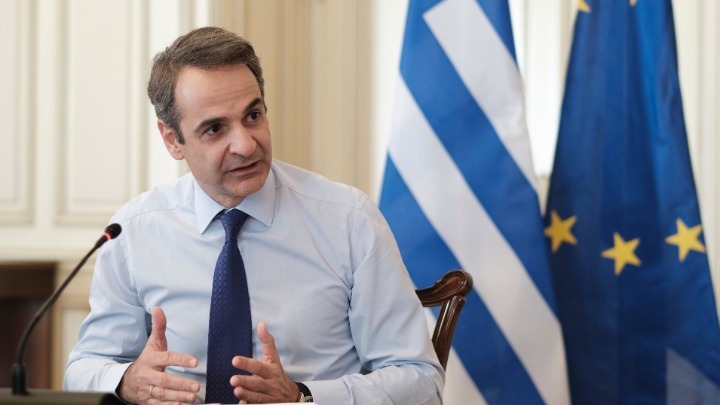 Greek Prime Minister Kyriakos Mitsotakis had a phone conversation with Pope Francis today, according to a statement issued by the Prime Minister's Office.
Their discussion revolved around the global challenge posed by the novel coronavirus, as well as around the measures adopted to address it.
Furthermore, given the special interest of both Pope Francis and the Ecumenical Patriarch Bartholomew on the environment, they discussed issues of its protection, with the Prime Minister presenting the government's green agenda which constitutes, as he said, a primary priority of Greece.
Regarding the protection of the most vulnerable groups, such as the refugees, the Pope acknowledged the excellent efforts that Greece has made, especially amidst the difficult conditions of the pandemic. At the same time, he expressed his regret over the fact that no other countries have responded to the resettlement program for unaccompanied minors.
Kyriakos Mitsotakis informed Pope Francis regarding the situation in the wider region of the Eastern Mediterranean, stressing that he was looking forward to his visit to our country as soon as the conditions allowed it.
The Prime Minister recalled the celebrations of the 200th anniversary of the Greek Revolution in 2021 and suggested that, during his next visit to Greece, the Head of the Roman Catholic Church visit cities that are at the center of the early years of Christianity, following in the footsteps of the Apostle. Paul. /ibna