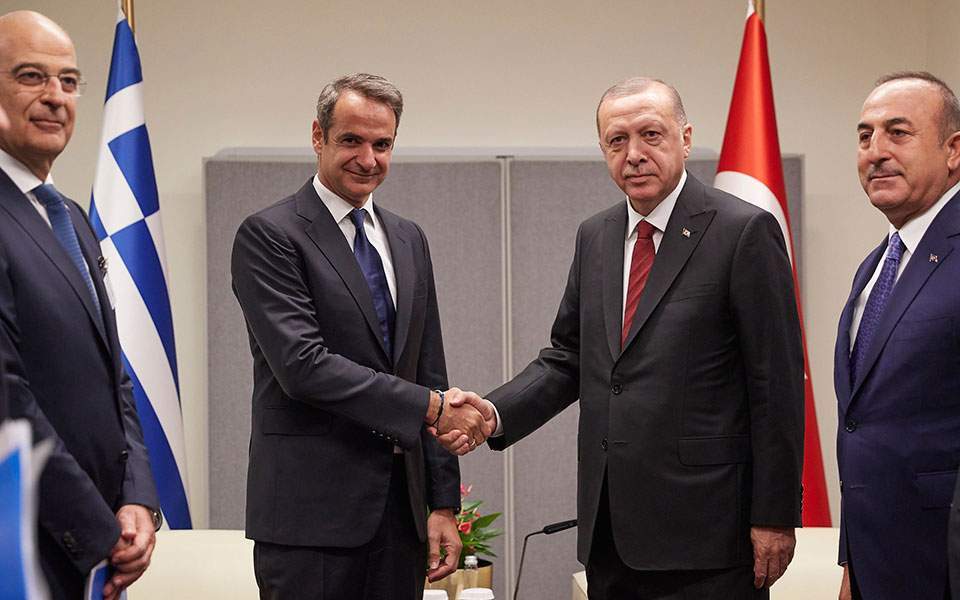 Greek Prime Minister Kyriakos Mitsotakis had a phone conversation with Turkish President Recep Tayyip Erdogan today, the first one since their meeting on the occasion of the NATO Summit in London on December 4, 2019. That meeting had lasted one hour and thirty five minutes, and all issues were on the table according to press reports.
Since then, the two men have had no contact, despite the developments in Evros, with Bulgarian Prime Minister Boyko Borissov  mediating for a meeting between Mitsotakis and Erdogan, a proposal the Greek Prime Minister did not accept, according to Borissov.
In today's conversation, the two leaders discussed the effects of the coronavirus pandemic and efforts to address them, as well as issues related to the opening of borders and the restoration of tourist flows. Kyriakos Mitsotakis and Recep Tayyip Erdogan agreed to keep the bilateral communication channels open.
Recently, Turkey has repeatedly called on the Greek side to open the channels of communication in order for the two governments to remain in contact.
At a time of rising tensions, the communication between the two leaders, according to diplomatic sources from both sides IBNA reach out to, is characterized as a positive step. /ibna