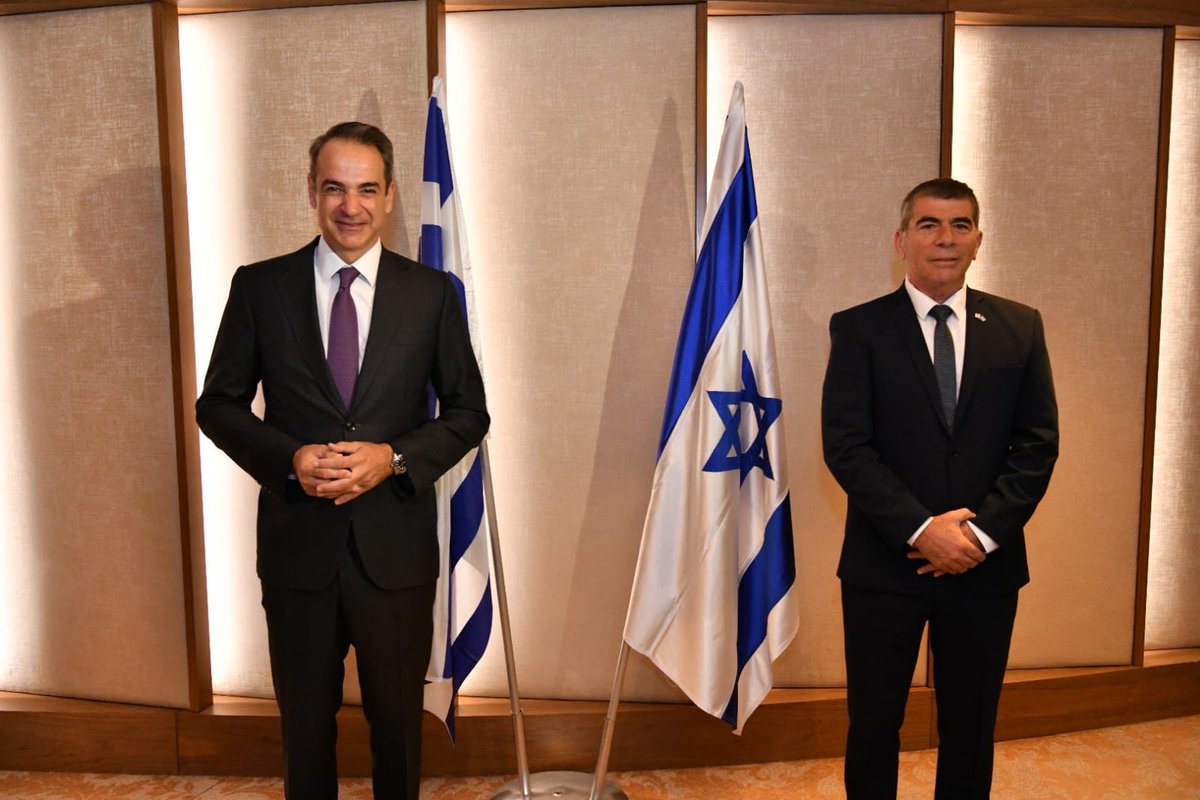 On Wednesday morning, Greek Prime Minister Kyriakos Mitsotakis, accompanied by Greek Foreign Minister Nikos Dendias met with Israeli Foreign Minister Gabi Ashkenazi, according to a statement from the Israeli Foreign Ministry.
According to the statement, the meeting, that took place in the context of the intergovernmental meeting between Israel and Greece that ended on Wednesday morning, revolved around strengthening the strong alliance with Greece and promoting common interests between the countries at bilateral and regional level.
The Prime Minister and the Foreign Minister spoke about the importance of the Israel-Greece-Cyprus strategic triangle as a stabilizing factor in the Mediterranean basin. Foreign Minister Ashkenazi noted that the challenges countries are facing are similar, both in terms of tackling the health crisis and the impending economic crisis, as well as at the level of regional challenges.
The two men also discussed efforts in both countries to allow the resumption of air connectivity in early August. Minister Ashkenazi praised the Prime Minister for his government's impressive response to the coronavirus crisis.
Israeli Foreign Minister Gabi Ashkenazi stressed that Greece is an important partner of Israel and that it intends to continue to strengthen relations between the two countries in order to promote security, economy and stability in the region, the statement concludes. /ibna