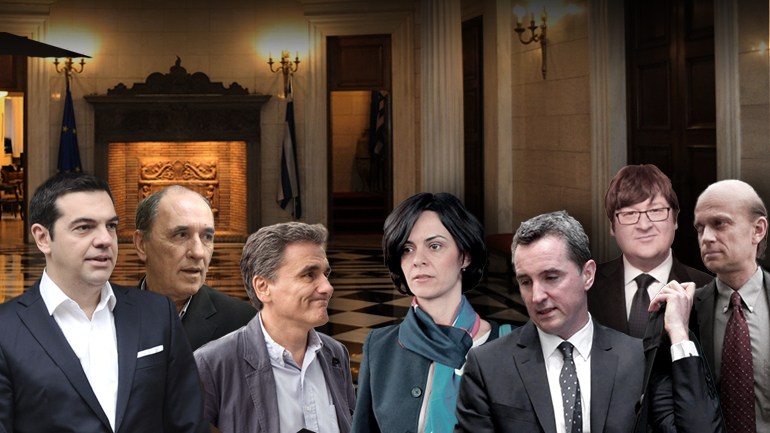 Athens, April 11, 2016/Independent Balkan News Agency
By Zacharias Petrou
Greek government officials and inspectors representing the country's creditor institutions returned to the negotiating table on Sunday with a view to reaching an agreement in the context of the ongoing bailout program review by early Monday morning.
The Greek side cites progress on "almost all the open issues". Greek Finance Minister Euclid Tsakalotos and Economy Minister Giorgos Stathakis began talks with the so-called "quartet" at a central Athens Hotel at around 21:00 on Sunday.
The first round of talks focused on fiscal issues while Labor Minister Giorgos Katrougalos is also expected to discuss social security reform with lenders in what are expected to be marathon talks.
The negotiations are expected to be difficult for the Greek government as European Union institutions and the International Monetary Fund appear to have agreed a common stance in pushing Greece to implement fresh austerity measures that add up.
It is considered certain that Athens will be called upon to implement a mix of unpopular tax hikes and cost-cutting measures including pension cuts.
One of the thorniest issues that is yet to be resolved in how Greece will deal with the management of non-performing loans (NPLs) with the government eager to make sure primary home owners are protected from foreclosures. According to sources, one solution being examined is that protection is offered for a few months before selling of NPLs to distress funds is allowed.
German Finance Minister Wolfgang Schaeuble said Sunday he is fairly optimistic creditors will soon reach an agreement with Greece. However, Schaeuble was quick to point out that "this will have nothing to do with debt relief but with the need for Greece to do more to improve its economy's competitiveness. This has to be explained to the Greek people again and again."
The Greek side is expected to emerge from talks with two seperate documents, one with European creditor institutions and a seperate one with the IMF. The two texts will be similar but not exactly the same, as the IMF has differentiations it insists on. Both texts will be discussed in Washington on April 15-17 during the IMF Spring meeting during political negotiations will determine whether or not Greece will be granted sufficient debt relief, a prerequisite the IMF has set for its participation in the Greek bailout program.
A subsequent Eurogroup meeting on April 22 could prove crucial as it is expected to rubberstamp a possible agreement on the IMF participation and the road map for the implementation of measures by the Greek government. What is not yeat clear is when the country will receive the next tranche of its 86 billion-euro bailout loan.