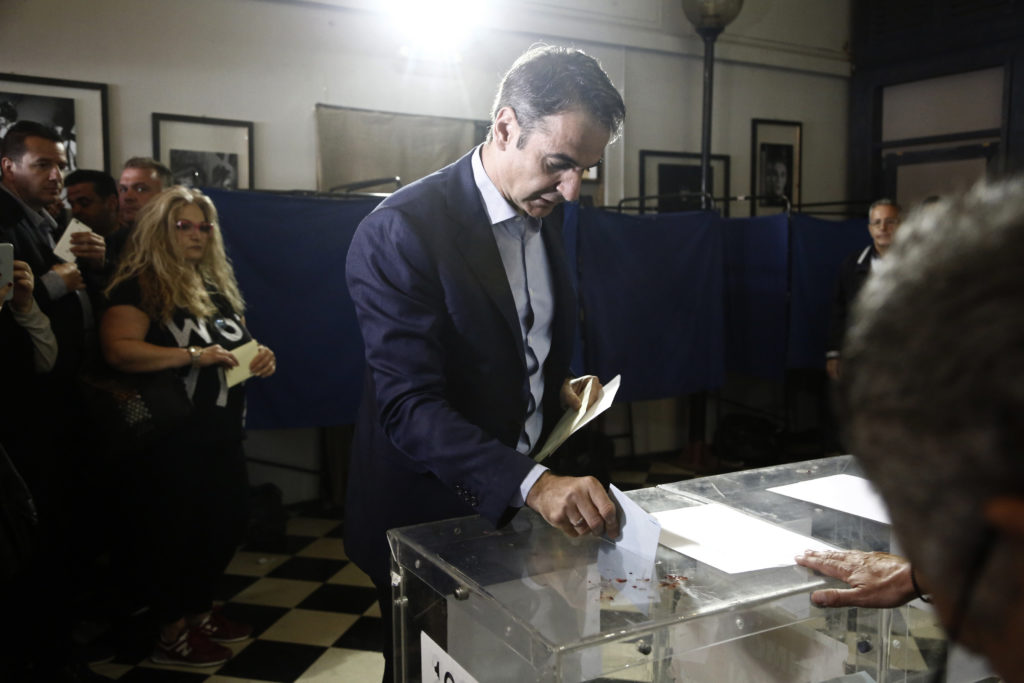 On Sunday, May 13, the main opposition New Democracy held its internal elections. The head of the party, Kyriakos Mitsotakis, cast his vote in the greater Athens district of Peristeri where he spoke of a "very important day and a celebration of democracy within the party", as ANA-MPA quoted him.
"We are winning the wager of having our local and prefectural organisations elected by the grassroots of the party. I am proud because more than 155,000 of our fellow citizens have participated, proving in practice that ND opens its doors to all citizens and its windows to every new viewpoint.
ND forms a new, major social majority and becomes the great stream that unites all those citizens that not only want the ousting of the worst government this country has ever seen since democracy was restored but also hope to work together to build a better Greece, with more optimism and broader smiles. We deserve better and ND actively proves this today", Mitsotakis said.
Moreover, ND's leader tweeted that "more than 155,000 citizens are voting for their representatives throughout Greece. In this way the mandate I was given 2.5 years ago, to open the doors of ND, is put into action. I am happy because the number is unprecedented by Greek standards but also for the big parties of the EU."…. / IBNA