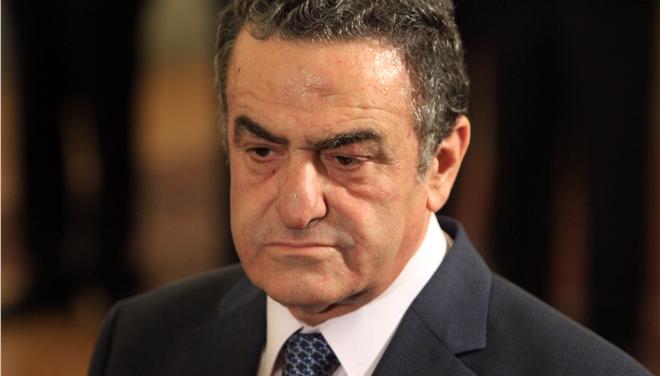 Athens, December 4, 2014 / Independent Balkan News Agency
By Spiros Sideris
The government is preparing a legislation in response to Nikos Romanos' request for an educational leave, in order to be able to attend his school's courses.
Specifically, Justice Minister Charalambos Athanasiou, in an extraordinary interview at noon on Wednesday, said that he is preparing already a new legislative framework, so that convicts who have been admitted to universities and technical colleges to be able to study through the mail and electronic means.
He stated that the three-member council rejected the request of Romanos to be granted leave in order to attend the courses of his school, not being able to act differently, being a "prisoner" of the current legislative framework.
This move comes after the initiative of the President of PASOK Evangelos Venizelos, who had contacted the State Minister Dimitris Stamatis, Justice Minister Charalambos Athanasiou and Education Minister Andreas Loverdos.
Athanasiou also stated that he is seeking the parents of Romanos to provide them with details, but they do not respond to his phone calls and invites them to contact him.
He also reported that Nikos Romanos has no heart problem, only orthostatic hypotension, and that he has lost ten kilograms, while he is receiving liquid food.
The Justice Minister also met with MPs of SYRIZA, in order to inform them of his initiatives.
After the meeting, MP, Theodore Dritsas, described the initiative of the ministry "ineffective" in content and time, but also "politically timid".
He added that the refusal of Romanos' request, for procedural reasons, can be overcome by a new procedure that will bypass omissions. "All possibilities must be exhausted. The life of Romanos is in danger", he stated.
Dritsas reminded that the "critical day" of December 6 is near, the anniversary of the death of Alexis Grigoropoulos is close. "We put all efforts to provide immediate solution", he concluded.