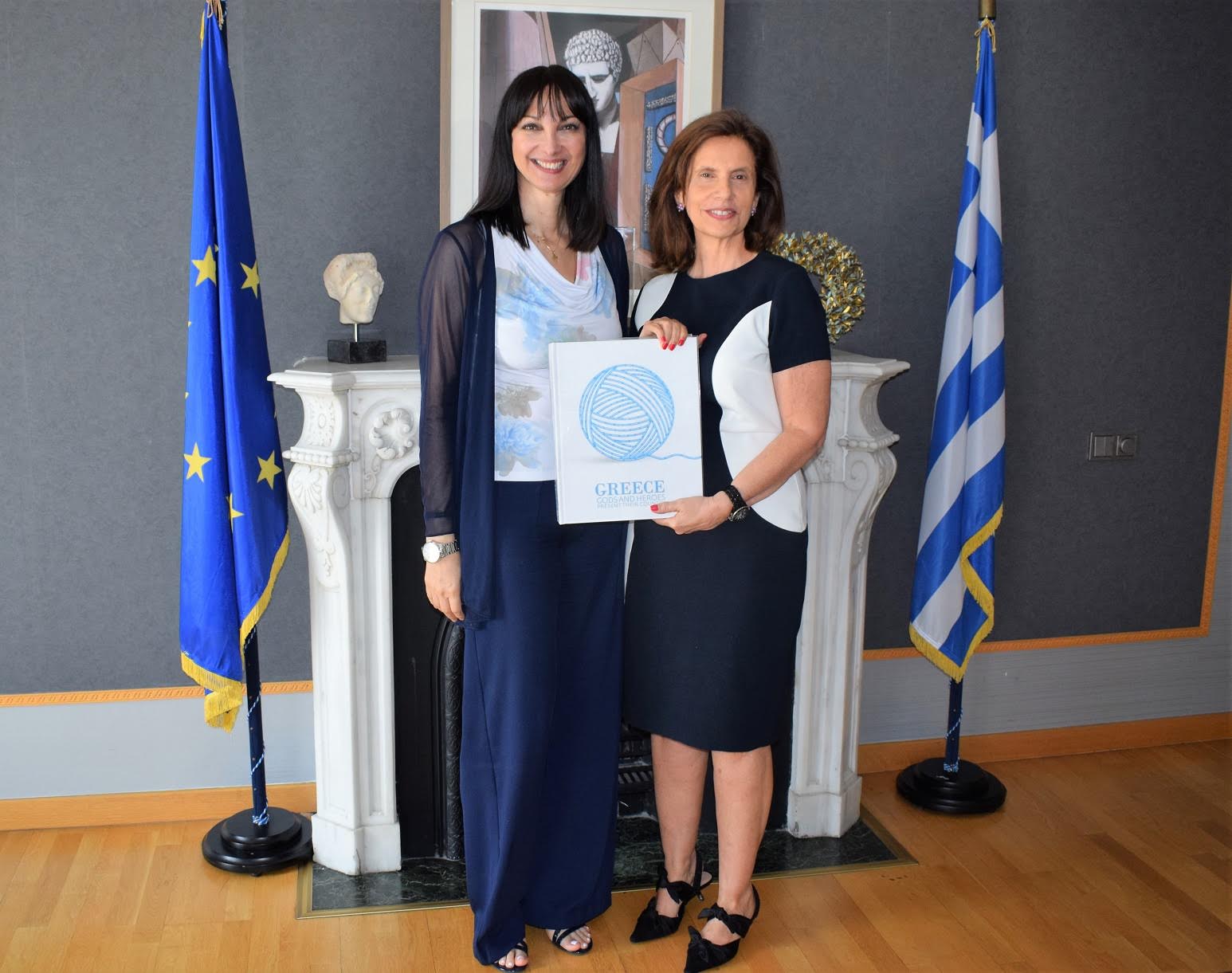 Amid a summer in full flourish, Greece and Lebanon are aiming at taking their tourism ties to a higher level.
Greek minister of Tourism, Elena Kountoura met with the Ambassador of Lebanon to Greece, Dona Barakat in order to discuss ways of the potential strengthening of bilateral tourist relations.
In the past three years, according to minister Kountoura, Greece has maid certain fruitful efforts that have led to an improved picture of the Lebanese tourist flows to Greece, since the market in Lebanon is interested in travelling to Greece. The actual focus are well off Lebanese holiday makers.
Mrs Bakarat underlined the interest of her people to travel to Greece, adding that, Lebanon, too wishes to see a similar hike and Greek tourists visiting it.
What was outlined as part of the wider frame of the memorandum of co-operation between the two states is the focus on cultural tourism-vacation the two sides could work on… / IBNA
Main Photo: Greek Tourism minister, Elena Kountoura (L) with the Ambassador of Lebanon to Athens, Dona Bakarat (R)