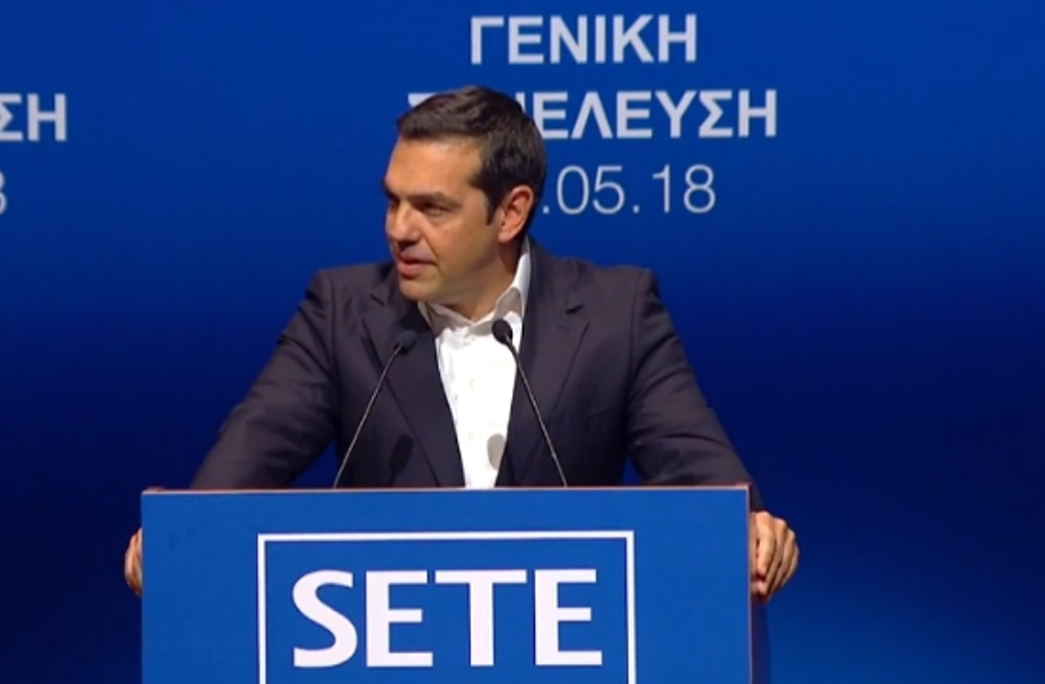 Speaking at a general meeting of the Greek Tourism Federation (SETE), Prime Minister Alexis Tsipras said the country is leaving behind the crisis era and finally "stepping out into the light".
"We stopped the country from collapsing, reversed the downward course of the Greek economy and are moving ahead with a plan for the future" the Prime Minister said, adding that the entire economy is now growing.
Tsipras also touched upon the government's efforts to secure debt relief. Decisions are expected at the end of June according to the Greek PM, who also cited efforts to wrap up the final review of the bailout program before the end of the month. A draft bill containing outstanding prior actions will be ready mid-June, Tsipras said.
On the sidelines of a G7 meeting in Canada, Euro zone policy-makers will seek to strike a deal with the IMF for their debt-relief offer to Greece.
The agreement Athens expects to strike with its international creditors will be "well processed" and "adjusted to the long-term needs of the Greek economy" Alexis Tsipras stressed, adding that it must be enough to "convince markets that Greece is dynamically returning to the global economic system".
The PM also had high praise for the Greek tourism industry – a driving force for the economy, even during the economic crisis. Approximately 32 million visitors are expected to arrive in Greece in 2018, in what will be a record year for the sector, said the Prime Minister, adding that revenues will be 12.8 percent higher.
Greece's stability in a region that is vulnerable to crises has helped boost the country's profile as a destination, Tsipras pointed out. "The pursuit of a solution on the issue of finding a mutually acceptable name for neighboring FYROM is a typical example of a step in this direction, which we are handling with responsibility and patriotism," he said.
Finally, the premier pledged to review the minimum wage level and place the labor relations framework on a better standing. According to Tsipras, as of 2019, the fiscal space will have been created to begin examining tax cuts too. He also revealed that the government will proceed with a series of interventions and actions over the 2018-2019 period to boost competitiveness and attract investment in crucial sectors, such as tourism./IBNA