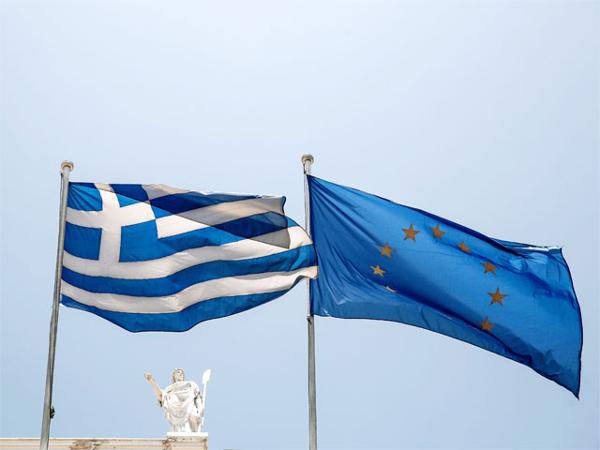 Athens, July 1, 2015/ Independent Balkan News Agency
By Zacharias Patrou
Greece's second bailout program ended on Tuesday leaving the country's economic future hanging in the balance.
On Tuesday Greece became the first advanced economy to miss a payment on IMF debt. The International Monetary Fund's board has been informed that Greece is now in arrears, spokesman Gerry Rice said in an e-mailed statement.
Greece's request for the extension and the new program were submitted to eurozone officials in a letter from Prime Minister Alexis Tsipras which also seeks a restructuring of the country's debt.
In a Eurogroup conference call Greece said that it could change its stance on the referendum it has called for Sunday if a request for a new loan could be agreed.
Finance Minister Yanis Varoufakis told the Eurogroup in a teleconference that his government would either call off the vote or recommend electors vote Yes to a deal with creditors if an agreement were reached.
A new Eurogroup meeting will take place Wednesday to discuss Greece's proposal of a third bailout program. However, Eurogroup chief J. Dijsselbloem warned it could contain even harsher austerity measures.
Deputy Prime Minister Yannis Dragasakis said the government has submitted a proposal which contains 6 points. This offer will be discussed Wednesday. Dragasakis said in an interview with ERT that the option not to go through with the referendum is a possibility that will be examined.
"Greece wants a deal" Dragasakis said. The deputy PM has now taken over as Greece's chief negotiator with the aim of striking a deal with creditors.
Even as talks were under way on a new Greek request to the Eurogroup, German Chancellor Angela Merkel said that Germany would not negotiate on a new agreement before a Greek referendum, which is planned for Sunday.
Meanwhile, US President Barack Obama said the Greek crisis should not be a "major shock" to the US economy.