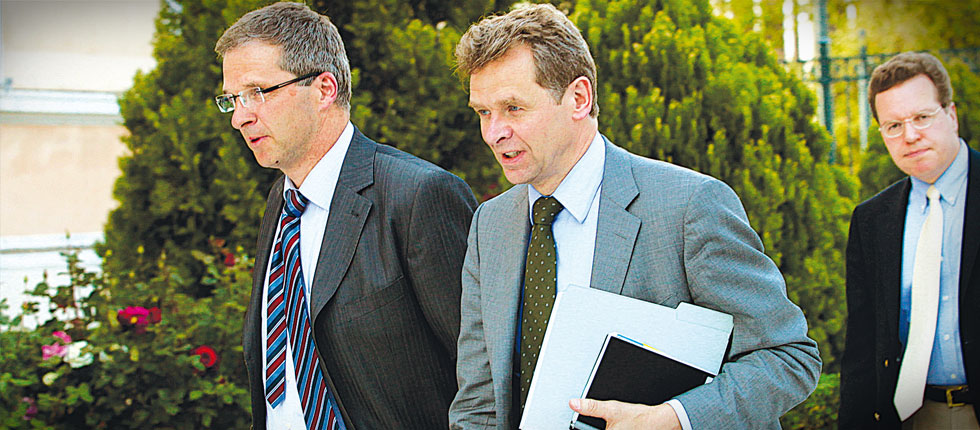 Athens, December 1, 2014/ Independent Balkan News Agency
By Lefteris Yallouros
The Greek government has launched a last-ditch effort to reach a compromise with its lenders that will see the troika return to Athens.
Greece is running short of time to reach a deal on its final troika review by a Dec. 8 deadline after talks in Paris ended fruitless last week.
The bad news for the country's government is that it may have to meet almost all of the troika's demands.
Reforms
Having e-mailed troika officials with the country's latest positions on Sunday, Athens now waits to see if its reform proposals will be accepted by its lenders.
The government is set to abandon its narrative of 'ending the Memorandum' and is now apparently ready to replace it with an agreement over a precautionary credit line. Greece has also reportedly accepted the International Monetary Fund's involvement in the new arrangement.
Furthermore, a series of strict fiscal measures are also set to be adopted such as raising VAT for certain sectors, interventions in the social security and pension system and more public spending cuts.
Eurozone
Eurozone finance ministers will discuss in early December conditions for providing Greece with credit when its current aid programme expires, German Finance Minster Wolfgang Schaeuble said on Sunday.
"At the moment, the troika and Greece have to determine whether Greece has fulfilled the conditions for the payment of the final tranche of the current programme," Schaeuble told German public broadcaster ARD.
"Then we have to see what is necessary for next year after the current programme has expired. Greece is in a better position than we assumed two years ago but it needs support on financial markets, so the thinking is in terms of a precautionary credit line, with certain conditions attached."
Eurozone finance ministers will discuss the issue in Brussels the week after next, he said.
Samaras
"The political agreement over the post-bailout era must be concluded definitely in December. We're working feverishly for that", Prime Minister Antonis Samaras said in an article he wrote for Sunday's edition of "Ethnos" newspaper.
Talks with lenders were tough, the PM said and promised that Greece would stay on the path of reforms while warning that failure to elect a president early next year could lead to a prolonged period of political turmoil.
Stournaras
Meanwhile, Bank of Greece Governor Yannis Stournaras called for a compromise between Athens and the troika in an interview with Sunday's Kathimerini.
"It is in the interests of both the Greek side and the troika for there to be an immediate compromise based on current reality and common sense," the Governor said.
The former finance minister pointed out that the troika has miscalculated Greece's fiscal gap in the past. Instead, he said that the government should focus on strengthening tax collection, speeding up privatizations and promoting more liberalization measures.
Stournaras also played down fears that Greek banks would lose access to European Central Bank liquidity if Greece and the troika fail to agree on a new program or conditions for a precautionary credit line by January 1.