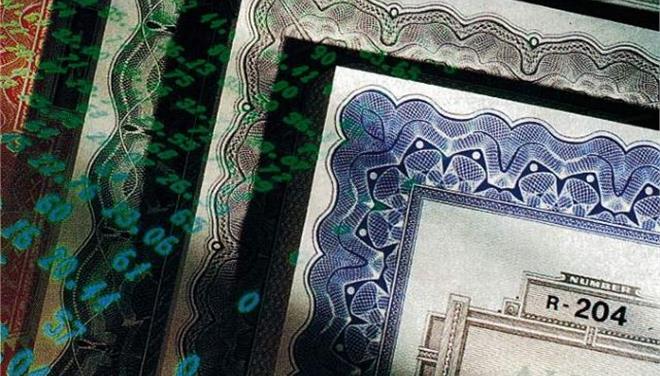 By Lefteris Yallouros – Athens
The Greek government begun the process for a second bond issue Wednesday, the second since being bailed out by the EU and IMF four years ago.
The country's Finance ministry issued an announcement saying it has ordered international banks to begin procedures for the issue of a three year bond in euros under the English law. "The transaction is expected to be launched and priced in the near future, subject to market conditions," the statement adds.
Greece is set to raise a minimum of 500 million euros and a maximum of 3 billion through a three year bond that will yield between 3.25 pct and 3.625 pct.
The issue is set to completed by Thursday. Reuters reported Bank of America, Merrill Lynch, Citigroup, Deutsche bank, Goldman Sachs, JP morgan, Morgan Stanley, Nomura, HSBC, UBS and BNP Paribas were hired to run the sale.
Athens returns to bond markets for the second time in three months, building on the successful sale of a five year bond in April 2014 which raised 3 billion euros for five years at a yield of 4.95%.
Three month t-bills issued Wednesday with a 2,05 pct yield (down from 2,15 pct on June 10) were seen as a good sign that Greece would be able to get satisfactory coverage for the bond sale and yield.
Despite optimism on behalf of the country's government that Greece is on course for a full return to international markets and financial as well as fiscal normality, some analysts appear skeptical about Greek access to bond markets; the argument being that investors searching for yield are fueling Greek optimism and making the borrowing possible.
Investor confidence returning or not could be seen as a matter of opinion. What is undeniable at the moment is that Greece is still dependent on its rescue package and must carry out a series of fiscal reforms; head of the European Financial Stability Facility, Klaus Regling, was quick to send a reminder to Athens that Greece's financial situation will be examined again in a few months' time.
"There is a commitment from the euro area to support Greece further as long as it implements the programme," Regling said.