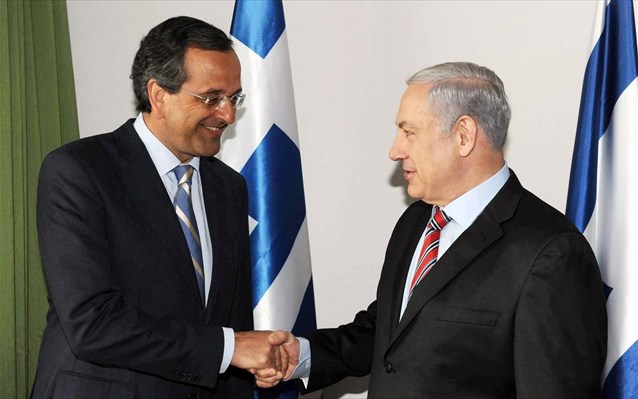 By Lefteris Yallouros – Athens
Greece and Israel signed a series of agreements, joint declarations and cooperation protocols on a range of issues, from naval training, education, film production and sports to tourism cooperation, energy and fighting crime.
During the official visit of Greek premier Antonis Samaras to Israel on Tuesday, ministers in the Greek and Israeli delegations put pen to paper on important agreements that will bring about investments, most notably in the energy sector.
The focus was on efforts by Greece, Israel and Cyprus to exploit energy resources in the region (something that was also discussed during the Greek PM's visit to the United States of America).
"Greece and Cyprus are both members of the European Union and we believe they can be a stable mediator between Israel and Europe," said Antonis Samaras in Jerusalem. "Both countries have energy reserves and can work with Israel to tap these resources and to transport them."
Greek Environment minister, Yannis Maniatis, invited Israeli oil companies to take part in competitions planned by the Greek government for 2014 for the exploration of hydrocarbon exploration in the Ionian Sea and off southern Crete.
Talks between Maniatis and his counterpart Uzi Landau focused on major energy infrastructure projects, including the construction of a gas pipeline between Israel, Cyprus and Greece, and the transport of liquefied gas with Greek ships.