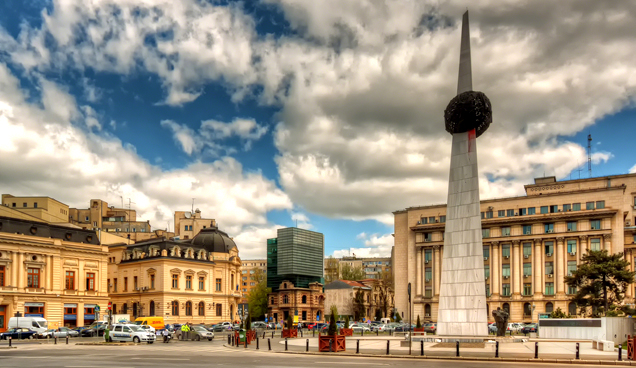 Greece is the seventh largest foreign investor in Romania, with 6,643 Greek companies operating in the country with an invested capital of 1.83 billion euros, 4.57 pct of total invested capital in Romania, the Greek embassy's Economic and Trade Affairs Bureau in Bucarest said in a report.
The report noted that Greek invested capital in Romania surpassed 4.0 billion euros as several Greek-owned companies were channeling funds to the country via other countries (Cyprus, Holland, Luxembourg) and stressed that from the 6,643 Greek companies in Romania around 1,500 were active.
Based on provisional figures by Romania's national statistics institute (INS), the volume of bilateral trade between Greece and Romania grew 7.93 pct in 2016 to 1.56 billion euros compared with 2015, with Greek exports rising 9.13 pct to 791.2 million euros and imports from Romania totaled 768.35 million euros, up 6.73 pct.
Based on Hellenic Statistical Authority figures, bilateral trade volume was 1.525.9 billion euros, with Greek exports rising 4.41 pct to 762.3 million and imports rising 4.35 pct to 763.6 million euros.
A rise in Greek exports reflected a 8,453 pct jump in electrical equipment, while footwear rose 105.2 pct, air conditioning systems rose 85.58 pct, toys rose 36.32 pct, fruit rose 34.16 pct, copper pipes (28.95 pct). An increase in exports of toys and footwear reflected the existence of Greek-owned networks in Romania and the good quality of Greek products, the embassy said. It added that Romanian importers were buying fruits from Greece directly from producers and noted that export prospects were positive particularly in new fruit such as strawberries, kiwis, cherries, etc.
A 6.73 pct increase in Romanian exports to Greece reflected higher exports of iron scrap (+198 pct), while exports of oil/oil products fell 10.55 pct in 2016, compared with the previous year. Romanian exports were boosted by the exports of electrical equipment (2,895 pct), barley (933 pct), passenger cars (75 pct)./ΙΒΝΑ