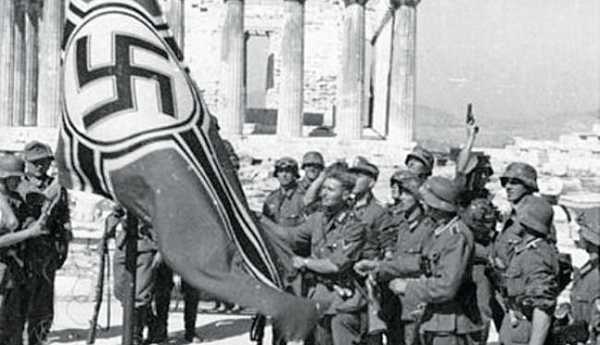 By Spiros Sideris – Athens
The work of the Intraparty Committee on the assertion of German reparations enters the final straight. Since March, the Commission has been preparing a documentation report for the occupation loan and war reparations. The committee, which must complete its work by the end of December, will have a meeting next Wednesday to be informed by ambassador Ioannis Bourloyannis – Tsaggarides, on the issue of the occupation loan.
Bourloyannis – Tsaggarides was he, who in 14/11/1995 in Bonn handed in the "note verbale" of Greece to the German deputy minister Hartmann, which called for the opening of negotiations for the repayment of the occupation loan. The note verbale talked about different types of requirements and proposed, in order to better facilitate talks between the two countries, to consider each category of requirements separately, starting from the occupation loan.
Forced loans had also been imposed by Germany to Yugoslavia and Poland, but the two countries withdrew their claims later (in 1956 and 1971, respectively) with an agreement to give credit worth billions of german marks by Germany, in the form of a donation.
Germany argues that the issue has been settled with Greece with the agreement of 1960, by which West Germany paid the sum of 115 million german marks to Greek nationals damaged by Nazi persecution, but in this agreement Greece had reserved the right to file for and new demands.
It should be noted that the Bank of Greece has calculated the rate of german reparations and the occupation forced loan to about 165 billion euros. The claimed debt is in two categories. One is the occupation loan, worth 3.5 billion dollars in 1938, which currently stands at 54 billion euros excluding interest, and reparations for the damage to infrastructure during the occupation totaling 7.1 billion dollars, in 1938 purchasing power, estimated at 108.43 billion euros without statutory interest.