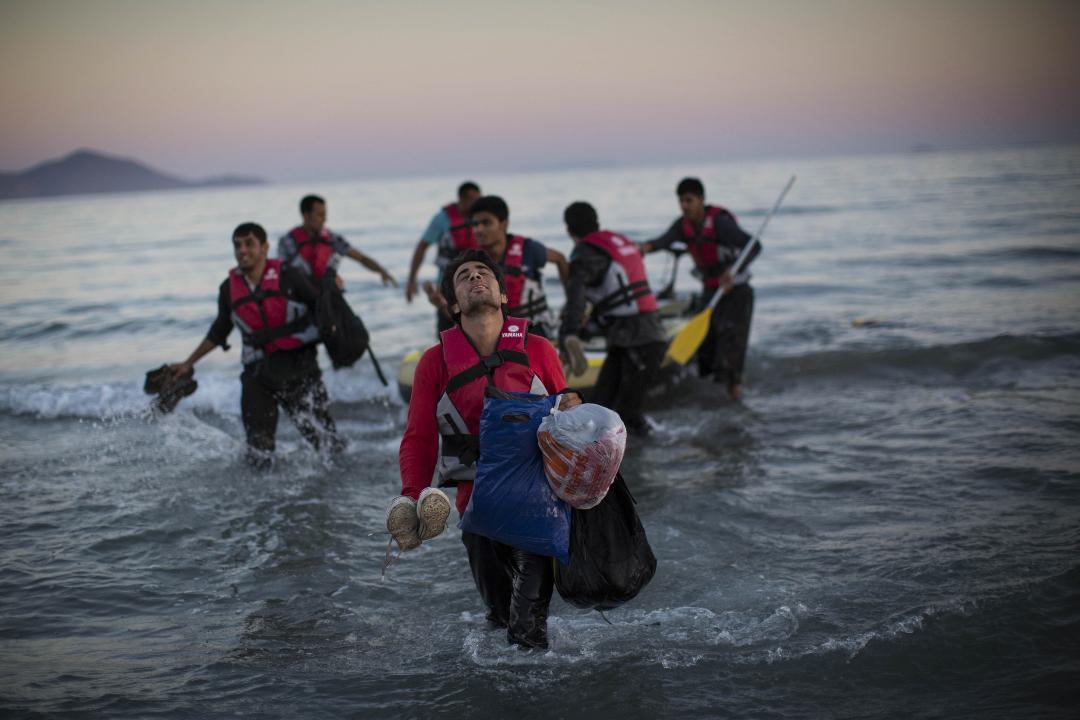 Greece may have recently joined the coronavirus "party", yet what really concerns the Government in Athens is the situation on the islands.
Adding to the crisis of the latest islands to join are yesterday night's developments in Turkey and the "message" sent out to refugees and immigrants that the European borders were open. More than 400 people, refugees and immigrants, are found in Evros at the customs office in Kastania on the Turkish side with Greece closing the border in the region.
Strong police forces have arrived at the area since this morning, which are expected to get some back-up in order to prevent uncontrolled entry into Greek territory. Army units are on guard. At the same time increasing flows are also observed in Lesvos.
Just two days after the "fiasco" of strong police forces being dispatched to the islands, which were rushed back to Athens following heavy clashes with residents and incidents of extreme violence instigated by men from the Units for the Reinstatement of Order (MAT), the Prime Minister is seeking a trade-off.
Following the meeting at the Maximos Mansion, Kyriakos Mitsotakis met with the North Aegean authorities – in the shocking absence of the "blue" regional governor who is in open confrontation with the Prime Minister – where there was a call for a moratorium.
Among other things it was agreed that the new "closed" structures be built in order to replace, within a reasonable amount of time of up to two months, the existing open ones, by carrying a pilot run in Samos. A two-week window was also given to propose alternatives for where the centers should be built.
Government sources point out that the goal is to remove from the islands as soon as possible those who have already received asylum or those who have stayed in the structures for more than 14 months, estimated at around 3,000 in all three islands. In this context, Kyriakos Mitsotakis is expected to visit the islands of the North Aegean in the coming days starting with Samos.
Alexis Tsipras, meanwhile, called on the Prime Minister to abandon the dead-end policy of authoritarianism and violence in order for SYRIZA to back the implementation of a national refugee management plan, in consultation with political forces. SYRIZA stresses the need for the depressurization of the islands in solidarity with refugees and islanders through a fair distribution to the inland. /ibna