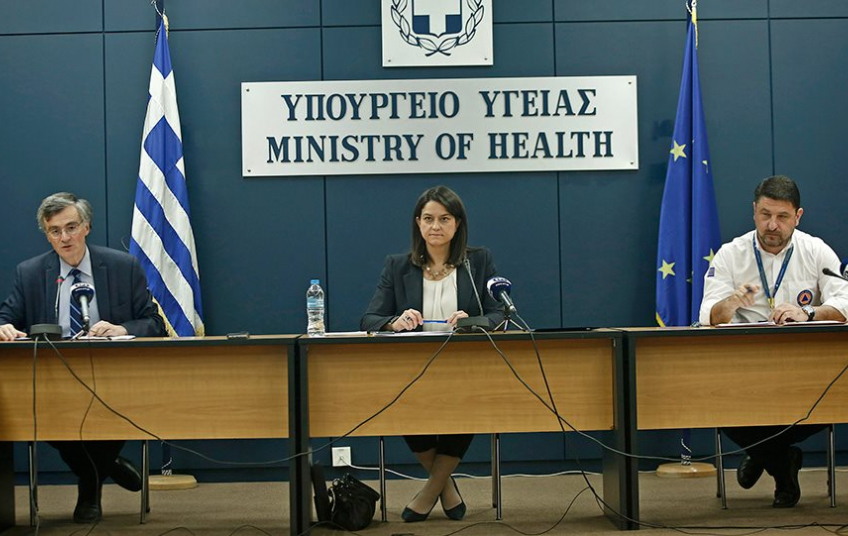 Prime Minister Kyriacos Mitsotakis's announcement on Tuesday was seen by observers as "the first crash test for the economy" as Greece begins to gradually lift its lockdown on 4 May.
Only 10 percent of businesses ordered to close will reopen as of Monday 4 May. These are reported to be 26,167 (with a total of 68,523 workers) from a total of 260,633 (with a total of 690,218 workers) that were suspended.
A crucial factor that may determine the depth of an expected economic slump this year, is how the businesses reopening will perform in coming weeks. In the second wave of reopening on 11 May, another 30 percent of closed businesses will be allowed to recommence their activities.
"We need to regain the lost ground caused by the pandemic as soon as possible and emerge financially victorious from this major crisis," the Prime Minister told his cabinet on Wednesday.
Meanwhile, Deputy Development Minister Nikos Papathanassis said Tuesday that the market reopening will be reviewed on a 24-hour basis.
The country's Health Ministry announced 10 newly confirmed coronavirus cases in Greece yesterday. The total number of people who have contracted the virus in Greece now stands at 2,576.
The total number of people whose lives the coronavirus has claimed is now 139, with an average age of 74. The vast majority of the people that have died faced underlying health problems and/or were over 70 years old.
A total of 41 patients are now in intensive care, with an average age of 67. To date, 71 people have been discharged from ICUs in total.
Greece has so far conducted 72,130 tests for coronavirus nationwide and testing is set to increase further as the lockdown is gradually lifted as of next week. The use of masks by the general public is also recommended – and in some cases made mandatory – by the Health Ministry.
Finally, Education Minister Niki Kerameus, presented details on a plan for schools reopening in two phases. She said the last class of highschoolers will return to class on May 11, while lower classes of highschoolers will go back to school May 18. Primary schools and nurseries will remain closed at least until 1 June.
Exams for entry to university will be held 15-16 June. The minister also informed that each school class will be divided in two separate rooms to increase social distancing and pupils will sit 1.5 meters apart, while end-of-year school exams are cancelled./ibna