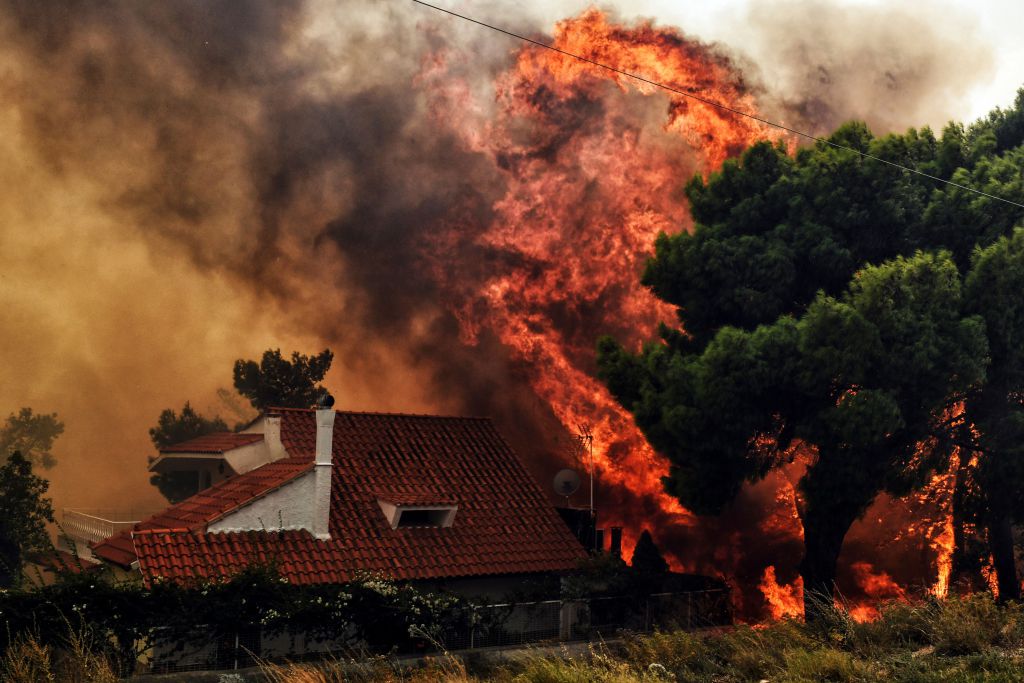 Greece continues to deal with the devastating wildfires in east and west Attica that killed 80 people and left 187 injured.
The effort to extinguish the most disastrous wildfires Attica has seen in decades continued

on Wednesday

morning in Kineta (west Attica) and the Geraneia Mountains (east Attica). Authorities said many people are still reported missing and there are fears that the death toll could rise further.

The government announced a series of measures

on Tuesday

to help those affected by the devastating fires, while Prime Minister Alexis Tsipras addressed the nation in a televised statement, declaring a three-day mourning.

The Greek PM said the country is experiencing an unspeakable tragedy. "There is nothing more valuable than human life" Tsipras said in his message, adding that "we must not allow mourning to overwhelm us, as there are hours of a struggle, hours of unity, bravery and solidarity".

"We can only stand united in the face of tragedy" the premier stated. He went on to say that "there are no dividing lines at such times", adding that responsibilities will be sought later.

Tsipras said that the struggle to put out the fires, save what can be saved, alleviate the pain of those affected and find the missing people continues.

 

He thanked the foreign countries that rushed to help Greece tackle the fires. Italy, Germany, Poland and France have all sent help in the form of planes, vehicles and firefighters, while Spain and Cyprus have also offered assistance, and more planes are expected to join from Romania.
Finally, he praised the efforts being made by firemen, medical staff, volunteers the armed forces and police who are bravely fighting the wildfires. He promised to leave nobody without the help of the State, adding that all the necessary answers will also be given for the tragedy.

Later, government spokesman Dimitris Tzanakopoulos announced a series of measures. He said the Finance Ministry will open a special bank account to collect money, both from State entities and private individuals to finance the reconstruction of damaged residencies and other properties.

According to Tzanakopoulos, emergency measures to financially support those whose properties were damaged in the fires include: postponing the payment of tax dues to

28 September

; a suspension of ENFIA property tax; and an exemption from tax in some cases.
The core measures as well as the compensations to be paid out will be announced in coming days, as experts have already begun to assess the extent and scope of the damage to properties and land in the areas hit by the wildfires.
Meanwhile, police patrols will be increased in all the areas hit by the fires, as will patrols by the armed forces and fire brigade…. / IBNA