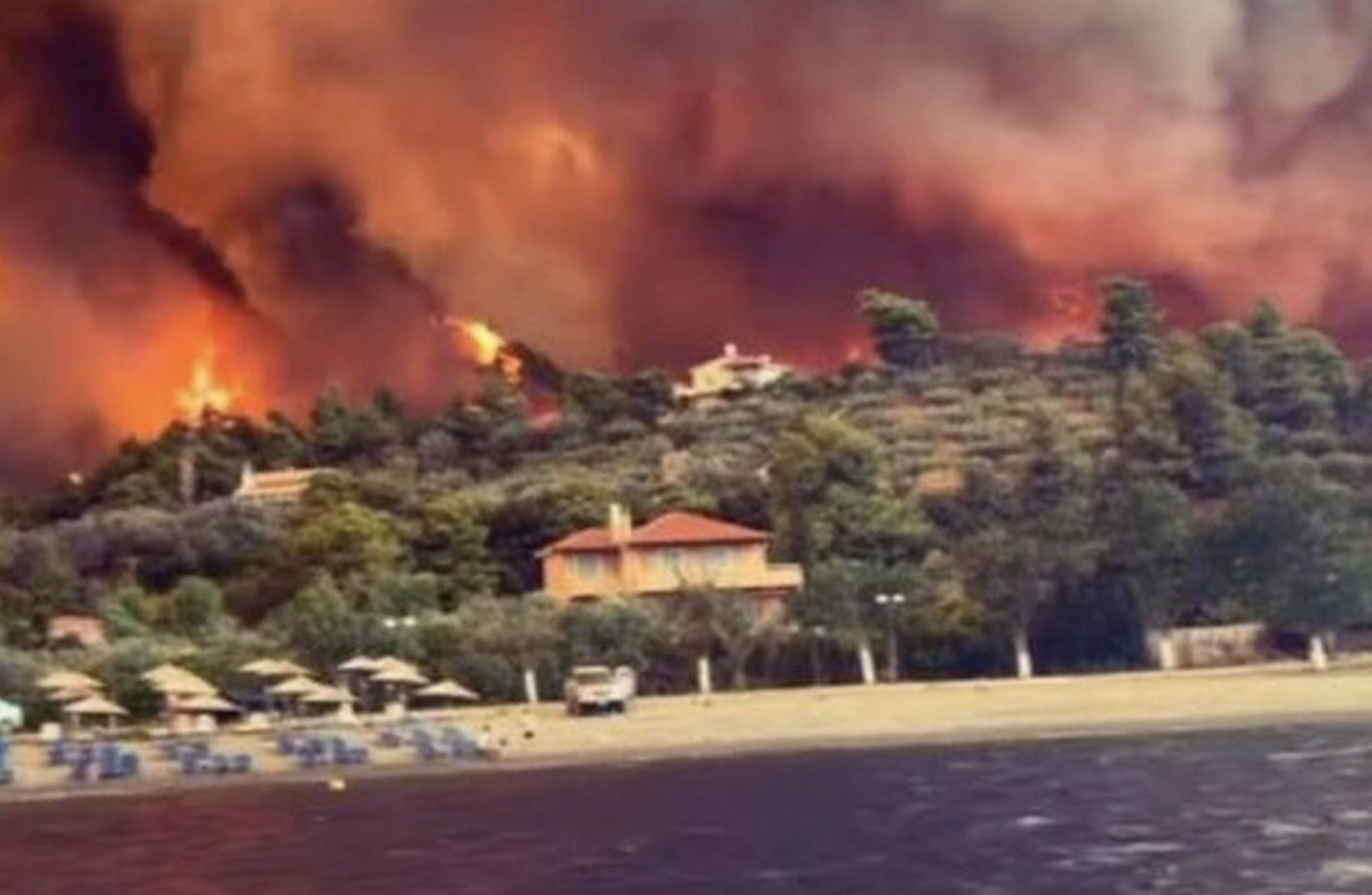 The high temperatures, over 40 degrees Celsius and the drought continue for the second week in Greece, with the fires burning uncontrollably forests and houses in Attica, Peloponnese and Euboea.
The worst heatwave since 1987, which has hit Greece in recent days, has created the right conditions for more than 100 fires to spread throughout the country in a matter of hours.
After the prefecture of Achaia where more than 15,000 acres were burned, the fires in the suburbs of Attica, Euboea and the prefecture of Ilia have destroyed thousands of acres of forest area, dozens of houses without fortunately so far no human losses have been recorded.
Dozens of aircraft operate during the day to contain the fire fronts, with the help of firefighters, police, soldiers, volunteers and residents of the burning areas.
Dozens of villages and settlements have been evacuated in an effort to avoid casualties. But the damage that has been recorded so far is huge in the fauna and flora of the areas, as well as in homes and businesses that existed there.
More specifically, in the prefecture of Achaia, apart from the 15 thousand acres of forest area, 20 houses and more than 80 cars were burned, while more than 20 citizens were transported to hospitals.
In the region of Attica according to a first estimate as stated by the Deputy Minister of Civil Protection Nikos Hardalias, 12.5 thousand acres in Varybobi have been burned, 76 houses have been severely damaged and 18 some, while 27 companies have been severely damaged.
In Euboea, the fire is burning uncontrollably for a second day, leaving behind thousands of acres of scorched earth, houses, and cars, while many residents have been transported to the beaches to escape the fiery front.
On Wednesday, a large fire broke out in the area of ​​Ancient Olympia in the prefecture of Elias, which is burning a forest area while there is information about trapped people./ ibna