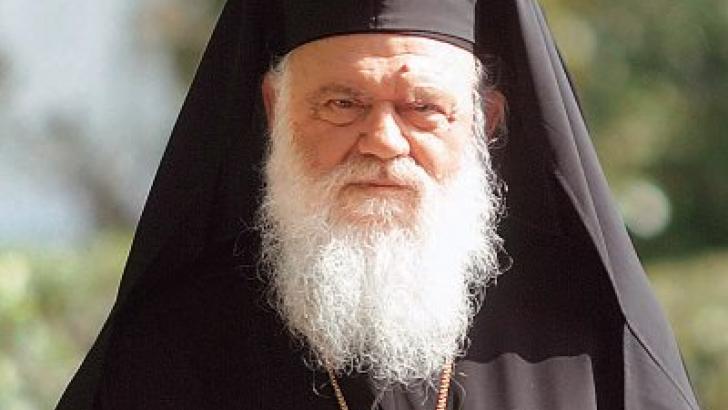 By Spiros Sideris – Athens
Call for unity to many recipients sent by the Archbishop of Athens, Ieronymos, on the first day of the meeting of the Holy Synod in Petrakis Monastery.
"Particular attention is required in our relations. Because in the past ecclesiastical disputes contributed to national disasters. Allow me to express the opinion that at this critical moment the place cannot withstand additional besetting. It needs political stability at least for the forthcoming years. Political unity is needed for the forthcoming years amid conditions that have been created around us", said Jerome.
He added: "Our role and our position is certainly not politicking. Church cannot be an institution the simulates politicians. It does not concern itself with party factions, nor mix in political controversies. It cannot, however, ignore the politics, closing its eyes to social problems. Conversely, it has the mission to speak against political authorities when they act against the people in absentia. Thus, without the unity of our political stability and parliamentary structures, the sacrifices of the Greek people are at risk of having been in vain, to fall on deaf ears, which will exacerbate even further the social inequalities and give space to those who conspire against the future of our country".
The archbishop noted that "economic difficulties remain, the despair and unemployment continue to plague our dear people. There is deep anxiety for the possibility that the continuing sacrifices will ultimately have been for nothing".
As he pointed out, the responsibility of the Church is to carry the voice of the applicants in it. He urged, indeed, the bishops to contribute, to the extent that they can, in the joint effort, "the coveted exit of our country from the economic chains".
The archbishop thanked the state for the legislation it promoted thereby providing solutions to outstanding issues. He referred, among others, to the elimination of compensatory OTA fees for temples, to the free arbitrary urban construction and ancillary spaces settling for churches belonging to the Holy Shrines, Religious Institutions and Religious Museums.
Ieronymos also mentioned the recently voted law on religious communities, noting: "the passage of the law contributes positively to the international image of our country".
He noted further that there should be consensus on the issue of the use of church property as "economic independence is a necessary condition for the smooth continuation of our ministry to the people".