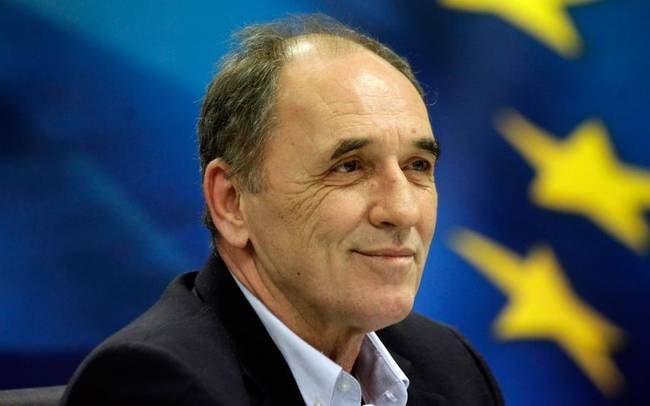 Greece made a step closer to the accomplishment of the hydrocarbon exploration and exploitation in Block 2 -located 30 km west of Corfu- in the Ionian Sea by signing a concession contract on Tuesday with Total's vice-president Bernard Clement, Edison's vice-president Maurizio Coratella and Hellenic Petroleum's deputy CEO Andreas Siamisis, whose companies have a 50 pct, 25 pct and 25 pct share, respectively.
The consortium took place in Stavros Niarchos Culture Centre where, Environment and Energy Minister ,George Stathakis stated that, "Greece has integrated all European directives on hydrocarbon exploitation and followed the highest international standards, both for protecting human resources and safety and for the protection of the environment […] The timing today is different. The southeastern Mediterranean is at the epicenter of investors' interest, following hydrocarbon findings in neighbouring countries." He added that, hopefully, the ratification of the contract by the Greek Parliament will be a fact by the end of the year.
Hellenic Petroleum Chairman Stathis Tsotsoros noted that "the contract certified the group's ability to support endeavours of this magnitude", while Edison's vice-president spoke of the company's presence in Greece, particularly in electricity production and supply, natural gas pipelines and hydrocarbon research.
The exploration period is very likely to last eight years (8), with an option to be extended. The Greek state will collect 500,000 euros with the signing of the contract and 1.5 million euros as compensation…/IBNA