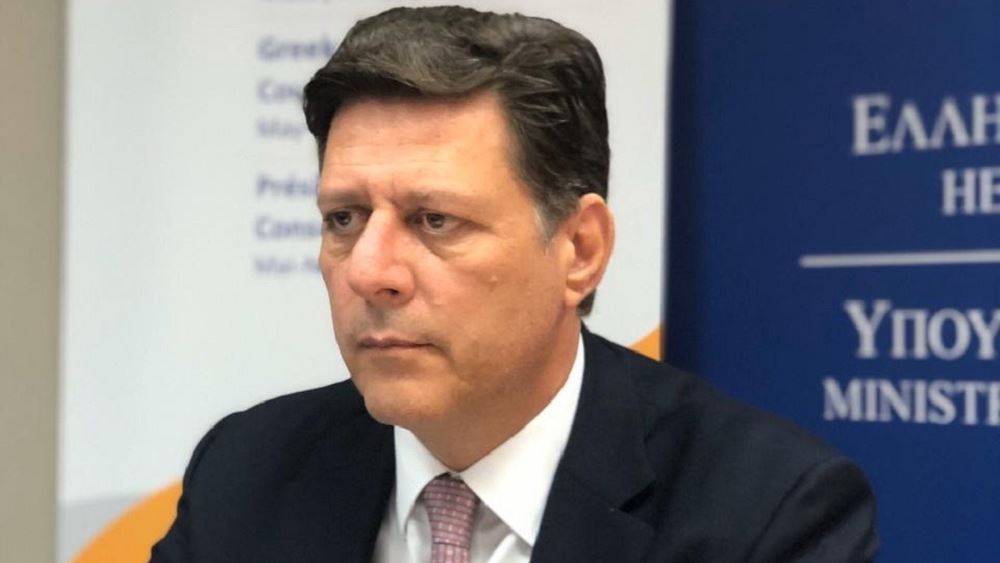 Deputy Foreign Minister Miltiadis Varvitsiotis presented on Tuesday at noon in an online press conference the agenda and priorities of the Greek Presidency of the Council of Europe, which will be focusing on human rights during the pandemic.
Greece will be taking over the Presidency of the Committee of Ministers of the Council of Europe next Friday, 15 May 2020. Its term will end on 18 November 2020.
As Miltiadis Varvitsiotis pointed out, "with the Presidency being dynamic and with the Council of Europe being a living organism and examining the dramatic changes that the COVID-19 pandemic has brought upon our daily lives, we realize that for the first time restrictions of such a large scale are being imposed in peacetime, upon human rights and fundamental freedoms, which has led us to revise the strategy and priorities of the Greek Presidency". That is why, as he said, we have chosen as our central theme "the protection of human life and public health in the face of the pandemic of COVID-19 – Effective management of a health crisis with full respect for human rights and the principles of democracy and the rule of law".
The Deputy Foreign Minister pointed out that during the first period, as required by the circumstances, the Presidency will be characterized by its digital character (E-Chairmanship), taking advantage of the opportunities provided by today's technological advancements, in order for all actions and events to promote interactivity and live conversations with Civil Society via social media.
The agenda of the Greek Presidency will include other thematic sections, such as: Education and Democratic Culture in the Digital Age, children as vulnerable populations (children at risk of poverty, victims of violence, trafficking, forced labor, unaccompanied refugee minors) and the right of the younger generations to enjoy the cultural heritage untouched by the effects of climate change.
"We are here to have a great, free, open, democratic dialogue; we are here to ask important questions about democratic institutions, the rule of law, human rights at a time of crisis, and at a time when Europe is tormented by these questions, not only on the level of the Council of Europe, but also the European Union itself", Mr. Barvitsiotis stressed.
The main event of the Presidency will be the 70th anniversary of the signing of the European Convention on Human Rights on 4 November. /ibna