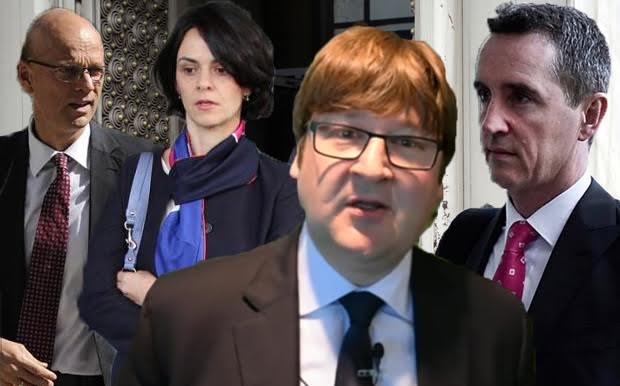 Athens, March 15, 2016/ Independent Balkan News Agency
By Zacharias Petrou
It is possible to achieve an agreement with Greece's creditors on the country's first program review by March 25, a finance ministry official revealed following the latest round of talks with the high-ranking officials of the quadriga.
Discussions between the mission chiefs and Greek authorities on pension reform and tax measures continued over the weekend but still left significant gaps on both issues.
Following a meeting between the government's economic team and the heads of the institutions, two sides agreed on the revenue target following taxation reform.
Greece submitted a counterproposal to the creditors' request to lower the tax-free threshold from 9,545 euros to 7,000 euros. Athens wants the tax-free income to remain at current levels. Reports suggest the government will consider it a success if it could avoid the tax-free threshold being reduced more than 200 euros from current levels.
The Greek side proposed that the tax burden is mostly carried by those on incomes above 30.000 euros per annum.
Meanwhile, the self-employed will share the same tax rates as employees and pensioners, but without a tax-free threshold. Furthermore, the government is hoping to avoid taxing farmers with 20 pct tax rates for 2016 and 26 pct for 2017.
Incomes from rents will be taxed according to the agreement signed in August which foresees an increase to 15 pct from 11 pct for incomes up to 12,000 and to 35 pct from 33 pct for over 12,000 euros. The government has proposed a tax rate of 40 pct for incomes over 45,000euros. There will also be a separate tax rate for the solidarity tax which will reach a maximum of 10 pct.
More talks will be held on fiscal issues in coming days. Greece argues that measures that will be implemented in the period up to 2018 total less than 1 pct of GDP with creditors putting it considerably higher, while the two sides also disagree on the macroeconomic scenario.
On Tuesday, Economy Minister Giorgos Stathakis will further discuss the management of non-performing loans with the mission chiefs following an initial meeting on Monday in which many differences surfaced.
Debt
The debate on the reduction of Greece's public debt is likely to start at the International Monetary Fund's spring meeting on April 15, Central Bank Governor Yiannis Stounaras said in an interview with Italian newspaper "Il Sole 24 ore".
The head of the Bank of Greece said: "It is a commitment of the Eurogroup on November 28, 2012, when I was finance minister. According to this commitment, if Greece achieves a primary surplus and if it implements the necessary reforms, then its partners will take some measures to ease the debt. This commitment has not been fulfilled yet. I hope our partners, as well as the IMF, will be in a position to fulfill this commitment, because it's not just a promise, it's an agreement."
Asked by the newspaper whether Greece will be able to repay its looming debt instalment to the European Central Bank, Stournaras said the government is "negotiating effectively with its partners and there will be an agreement with its creditors for the ESM to repay the tranche, which will allow the ECB to be repaid."