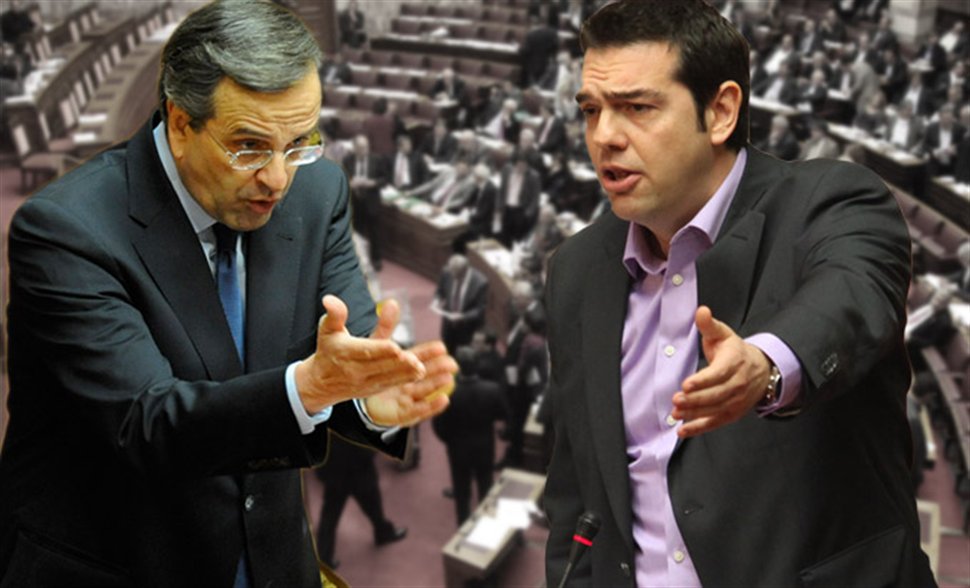 Athens, Decemeber 29, 2014/ Independent Balkan News Agency
By Lefteris Yallouros
Greek Prime Minister Antonis Samaras announced on Monday he will be asking parliament to declare early general elections for January 25.
Samaras spoke after he failed in his third attempt to persuade MPs to back Stavros Dimas, his candidate for head of state, in a vote Monday noon.
"The government did everything possible to get a new president elected and a minority of MPs now drags the country to early elections," said Samaras in a televised address.
"Victory will be ours," the prime minister added. "The people will not allow their sacrifices to go to waste. […] Unfortunately, a minority of 132 MPs, which included those from SYRIZA and Golden Dawn, are hauling Greece to snap elections. It is time for democracy and responsibility, not lies, populism and political terrorism," Samaras also pointed out.
Main opposition SYRIZA leader Alexis Tsipras, said it was a "historic day" for democracy, adding that the Greek people were determined to put an end to austerity, and that in a few days the bailout memorandum and its policies would be confined to the past. "The future has already arrived" Tsipras said.
Reacting to rapid developments in Greece, EU institutions appeared set not to interfere in the country's politics.
The ECB issued a statement referring to the "impressive progress" made by Greece in recent years while also assuring that liquidity to Greek banks will not cease in the run-up to the election.
"It's now for the Greek electorate to decide about the future composition of the parliament and the government," the central bank said in an e-mailed statement. We will not interfere in or comment on this democratic process.''
"A strong commitment to Europe and broad support among the Greek voters and political leaders for the necessary growth-friendly reform process will be essential for Greece to thrive again within the euro area," EU commissioner for economic and financial affairs, Pierre Moscovici, stated.
Eurogroup chief Jeroen Dijsselbloem stated the group stands ready to continue accompanying Greece in its reform efforts.
German Finance Minister Wolfgang Schaeuble said in an e-mailed statement that reforms in Greece are bearing fruit and "they are without any alternative." Early elections "won't change the arrangements made with the Greek government. Every new government must comply with the contractual agreements of its predecessors," he said.
Greece's Athex Composite fell 3.9% to 819.81, recovering from a plunge of 11% during the day as it became evident that a snap election will not be avoided. Banking stocks were among those hardest hit, with Attica Bank plunging 10.9% and National Bank of Greece and Eurobank each losing 7.7%.
Borrowing costs in Greece soared after the vote with the yield on 10-year government paper hitting 9.41 percent.