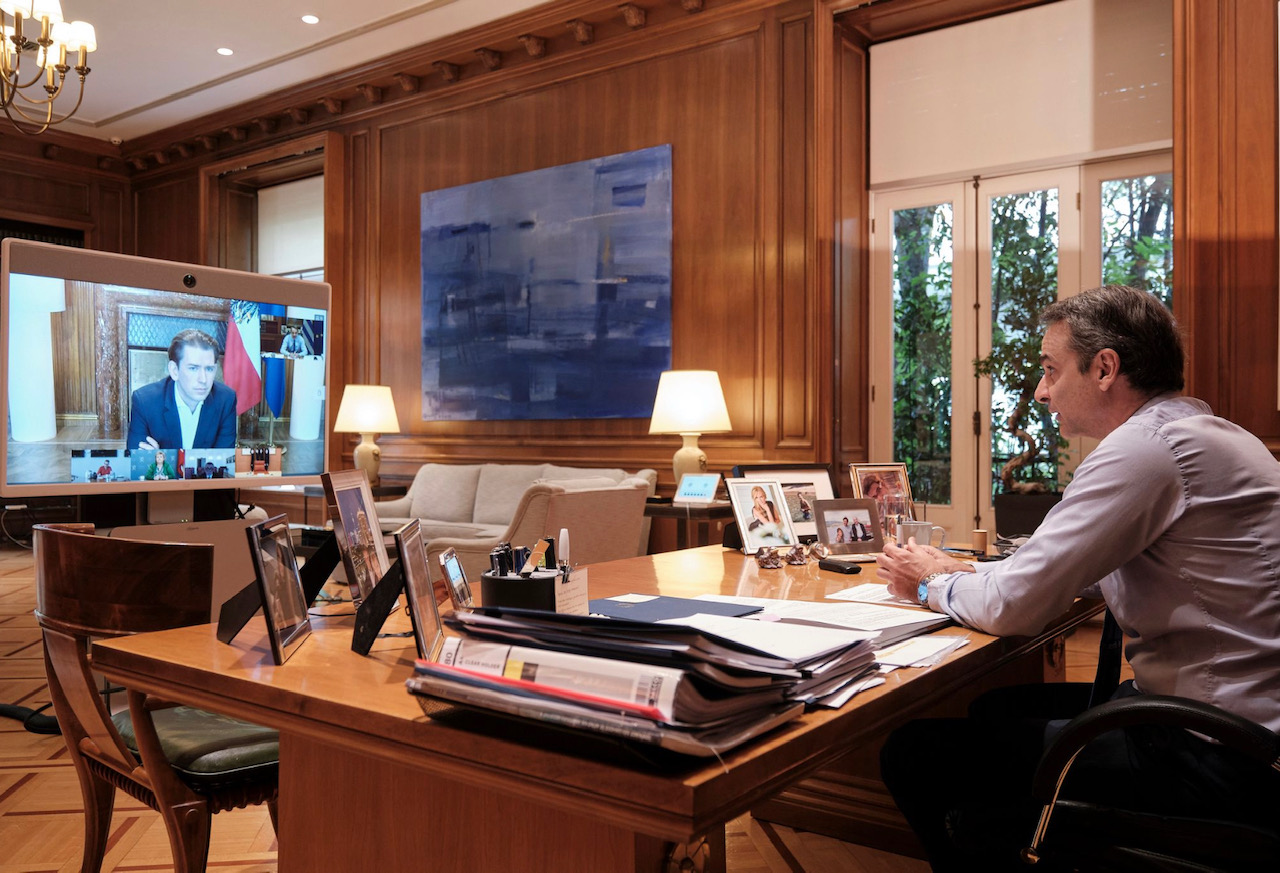 Greek Prime Minister Kyriakos Mitsotakis participated in the third teleconference Smart Covid-19 Management Group, of the leaders of the countries that managed the first wave of the coronavirus pandemic successfully.
During the teleconference, the leaders of the eight countries, who are in the same phase of restarting their economies, stressed that the results from the first weeks of reactivation are positive, as the number of new cases remains low. They also noted that there has been no epidemiological outbreak, although the virus has not been eradicated.
The picture is also positive from the reopening of schools at all levels of education.
The eight leaders, however, stressed that a good epidemiological picture should not lead citizens to relax in terms of maintaining social distancing and individual protection measures.
Kyriakos Mitsotakis briefed his counterparts on the government's plan to open flights to Athens on June 15 for visitors from countries with similar epidemiological data, following the sampling tests strategy.
The conference was also attended by Austrian Chancellor Sebastian Kurz, Prime Ministers of Denmark Mette Frederiksen, Norway Erna Solberg, Czech Republic Andrej Babis, Australia Scott Morrison, New Zealand Jacinda Arhuaminj and Israel Benjamin Netanyahu./ibna