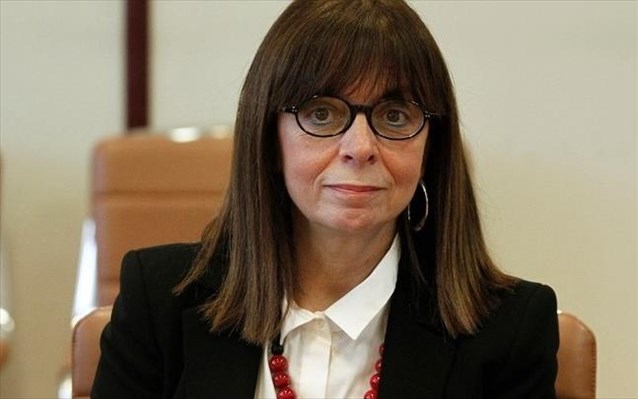 With 261 votes out of 300 members of the Greek Parliament, Katerina Sakellaropoulou was elected President of the Hellenic Republic on Wednesday, January 22.
The first female President of the Hellenic Republic had been nominated by Prime Minister Kyriakos Mitsotakis for the post of President last week and received support during a vote Wednesday in Parliament from New Democracy, SYRIZA and KINAL.
Although all the MPs of the parties backing Sakellaropoulou's candidacy amount to 266, in the end she received 261, as former Prime Minister Antonis Samaras was on a trip to the US, while SYRIZA MPs Tryfon Alexiades and Nikos Syrmalenios where absent due to illness, but sent letters of support. SYRIZA MPs Alexandros Meikopoulos and Kostas Zouraris were absent from the vote.
The procedure in the House took place with only one vote as Catherine Sakellaropoulou's election garnered the required 200-vote threshold required by the constitution.
Sakellaropoulou's swearing-in will take place in Parliament on March 13, one day after the end of Prokopis Pavlopoulos' term of office, followed by a reception ceremony at the Presidential Palace.
Katerina Sakellaropoulou was born in Thessaloniki on May 30, 1956 and is a Greek judge. Since October 2018, she has held the position of President of the Council of State (CoE), becoming the first woman president in the history of the CoE. On 15 January 2020, she was proposed by Prime Minister Kyriakos Mitsotakis for the post of President of the Hellenic Republic./ibna