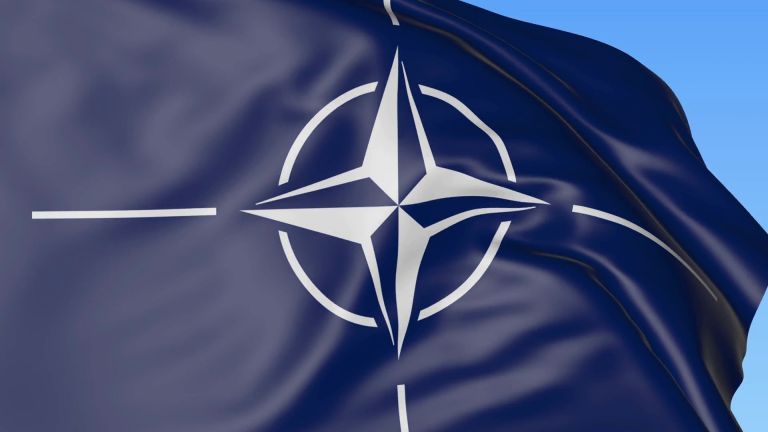 A Greek delegation of MPs protested by leaving during the NATO Parliamentary Assembly in Brussels, denouncing the president's position in a joint statement. The delegation of Greek Members participated in the NATO Parliamentary Assembly as part of the work of the Joint Session of the Organization's Political Affairs, Defense and Security, Finance and Security Committees, held in Brussels on 17-19 February 2020.
The statement was signed by MPs Marietta Giannakou and Manousos Voloudakis from New Democracy, Theodora Tzakri and Marios Katsis of SYRIZA, as well as by Andreas Loverdos from the Movement of Change:
"During the work of the NATO Parliamentary Assembly in Brussels, in our capacity as the Greek delegation we emphasized the issue of the Turkey-Libya Agreement, which violates international law and the sovereign rights of Greece.
In the ensuing discussion following the remarks by Turkey's Ambassador to NATO, on one hand we requested answers on the issue of the violation of the Greek sovereign rights; on the other hand, we sought to inform our fellow NATO members from the other countries of Turkey's illegal activity and of the risks of ignition they cause in the region.
We have particularly highlighted the fact that Turkey, with its agreement with Libya, deliberately violates the principle of international law providing that for the demarcation of an EEZ the islands must be taken into consideration. We have also underlined that we are already witnessing in another field the practical use of Ankara's tightrope-walking over legality: Turkey is already conducting drilling operations within the Cypriot EEZ on plots awarded via an international tender for exploration to oil companies from NATO member states, such as France and Italy.
The chair of the work systematically interrupted our positionings and questions, not allowing us to unfold our arguments.
After concluding our remarks even by being constantly interrupted, the Delegation left the chamber in protest, denouncing the position of the President-in-Office", concludes the statement by the Greek Members. /ibna