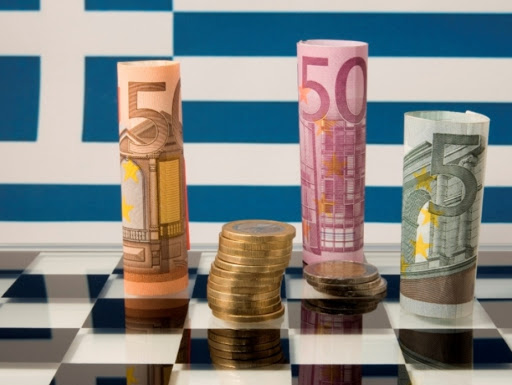 The spread of the pandemic has resulted in a decline in industrial production, with the effects being asymmetric, as nine industries recorded a steep dive, while four, with the pharmaceutical industry first, recorded an increase in production. According to estimates by the Bank of Greece, the loss of gross value added by the industry this year will reach 3.45%, as Alpha Bank notes in its Financial Bulletin.
Besides, the General Index of Industrial Turnover recorded a decrease of 30.4% in May 2020, compared to the corresponding index of May 2019, according to data published by the Hellenic Statistical Authority (ELSTAT), while in 5 months the total decrease climbed to 7.9 %, painting the future even bleaker.
Apart from that, according to Alpha Bank, the manufacturing sector, like most sectors of the Greek economy, is already experiencing the negative effects of the sharp decline in domestic and foreign demand in recent months. This development is of great importance for estimating the depth of the recession the Greek economy is expected to suffer in 2020, since manufacturing constitutes a basic pillar of the economy.
At the same time, the rate of decline in exports accelerated over the next two months, reaching 29% in April and 32.7% in May YoY. Expectations for exports in the coming months also recorded a significant drop according to industry entrepreneurs, with the relevant index standing at -8 points in May, from 32 points in February. It is worth noting, however, that in June this index returned to positive ground (5 points).
Consumption is falling
A survey carried out by the Association of Business and Retail Sales of Greece, with the scientific support of the ELTRUN laboratory of the Athens University of Economics and Business, showed that the consumer climate has been deteriorating in the last six months.
Specifically, in June 2020, the retail consumer climate index stood at -38, clearly tumbling compared to the base month and the previous measurement, in October 2019. This development is not so much related with the economic developments so far, but is mainly a result of consumers' reduced expectations for the near future.
It is noted that the drop in the current situation sub-index was limited to -22, while on the contrary the expectations sub-index showed a large drop and fell to -50.
In practice, the above development means that, to date, the management of the financial aspect of the Covid-19 crisis has led to a worse consumer financial situation than last year, which is aggravating consumers' concerns for the coming period.
This is reflected in the individual questions of the survey, which show both that over the past six months the economic situation of a large part of the consumer body deteriorated (a decrease of 32% to 10%), and that a large part of the consumer body estimates that, that in the next six months, things will get even worse for themselves and the country (drop from 30% to 11% and from 27% to 16%). Nine out of ten consumers estimate that the financial crisis caused by the Covid-19 pandemic will last at least until the end of 2021, while four out of ten believe it will stretch over 2022. /ibna