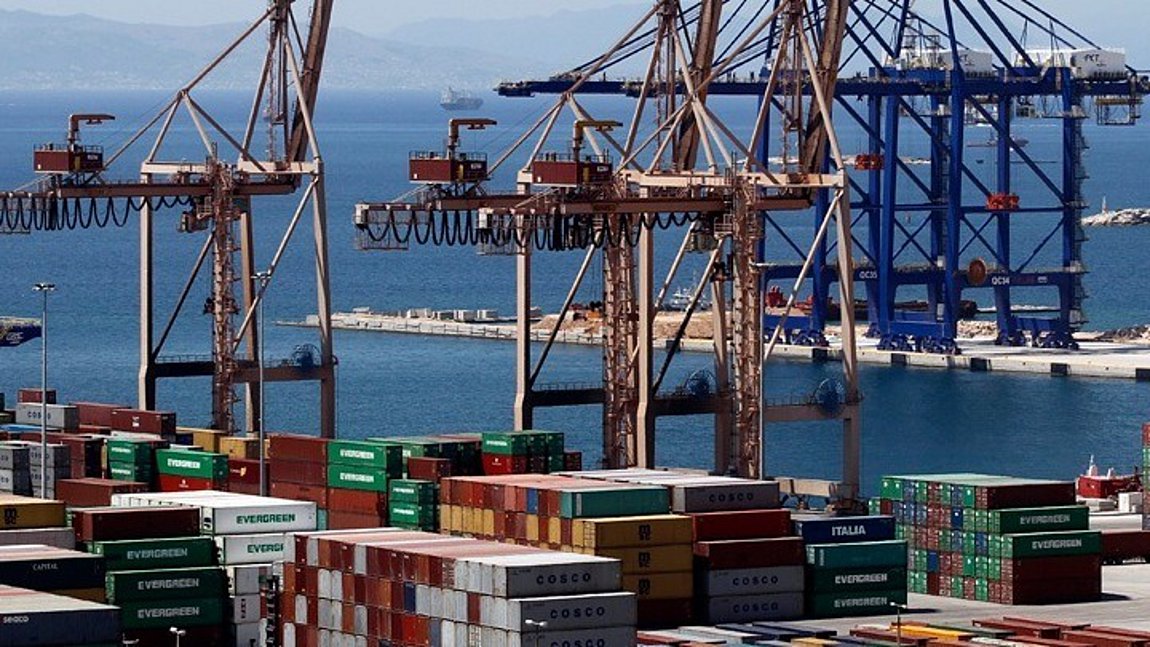 Greek exports hit a new historic record of 33.4 billion euros for another year, contributing to the growth of the Greek economy.
Against the adversities and obstacles raised in international trade last year (Trump, Brexit), the industry managed to maintain its momentum and keep a positive record in 2019.
However, there is no room for complacency, as noted. The geopolitical tensions in the Eastern Mediterranean, the US protectionist policy, the framework that will govern EU relations with Great Britain following Brexit, as well as the recent spread of the coronavirus all together constitute a concern for Greek exports in the coming year, the Panhellenic Exporters Association reminds in a statement.
In particular, according to an analysis by the Hellenic Exporters Association and the Center for Export Research and Studies (KEEM) based upon the provisional figures of ELSTAT, exports, including petroleum products, for the January-December 2019 period increased by 268 million euro or 0.8%, amounting to 33.36 billion from 33.09 billion, while non-petroleum products increased to 22.68 billion euro from 21.60 billion, or by 1.08 billion euro or 4.99%.
The countries
Italy continues to be the most important destination for Greek exports in 2019 (for the ninth consecutive year), while Germany remains in second place, as in 2018. Cyprus is next, up by one spot, followed by Turkey, to which the decline in exports of Greek products (by -3%) in 2019 led to a drop from the 3rd place it held previously.
Further down, Bulgaria's position remains unchanged compared to 2018, the US and the United Kingdom are found at the 6th and 7th place respectively, both up by one slot in comparison to the same period last year. In the 8th position is France (from 11th), which recorded a large increase in exports (+ 17.5%), followed by Lebanon, which saw a significant decline in Greek exports (by -21.8%) and thus fell from the 6th position where it was found in 2018. Spain gets the last spot in the top 10 destinations of Greek exports, same place as in 2018.
Except for the top ten consumer product countries for 2018, it is worth noting Japan's surge in the ranking (36th from 50th) compared to the corresponding period of 2018, as well as the significant plummet in Singapore's relative ranking (50th place from 22nd). /ibna