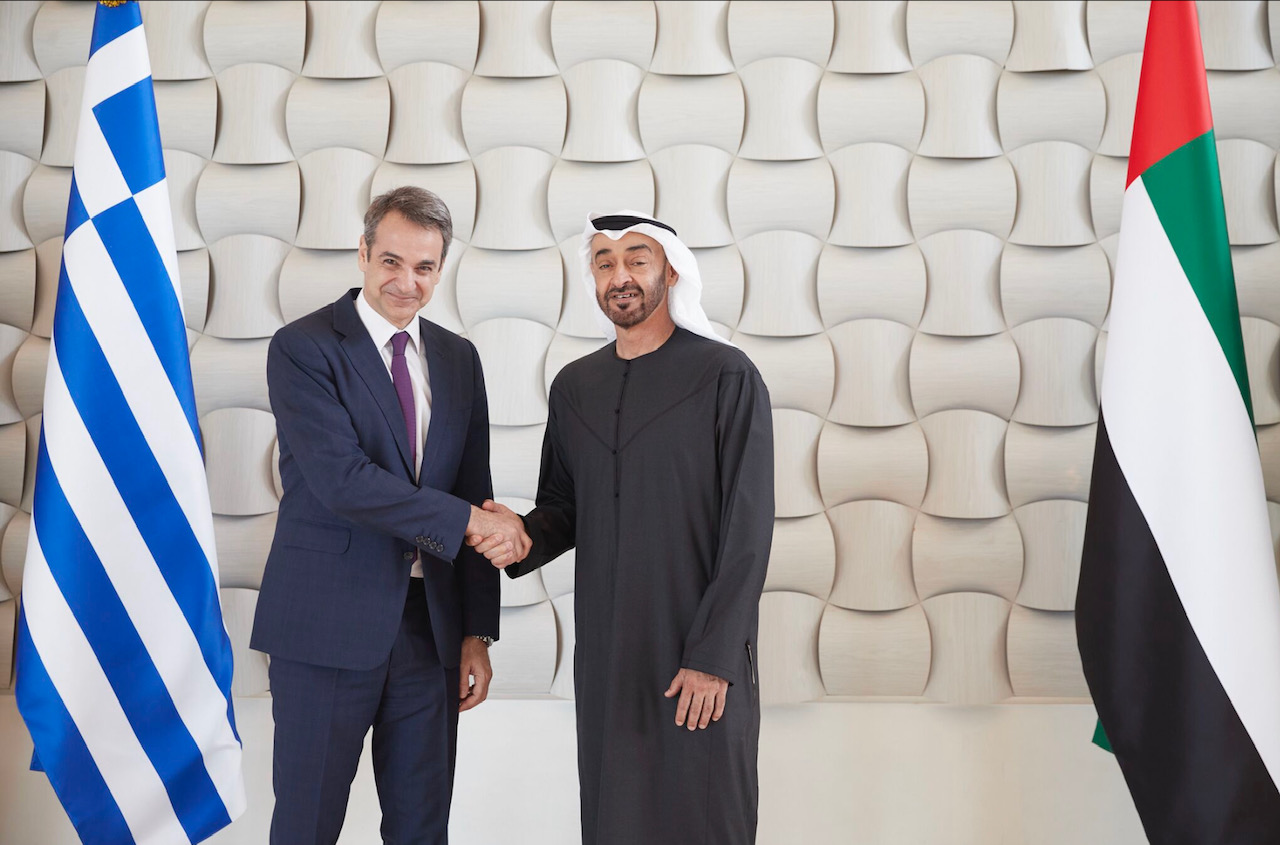 A working meeting of the Greek-United Arab Emirates Strategic Cooperation Forum will be held in Athens on Wednesday, February 19, following the Greek Prime Minister's visit to the Emirates in early February. As part of the Forum, the Prime Minister will meet on Wednesday morning at the Maximos Mansion with the head of the delegation, the UAE Minister of State, Sultan Al Jaber.
Subsequently, Ministers and government officials will meet with the 30 members of the UAE delegation on a wide range of topics, ranging from economy and investment to defence, energy, environment, culture and tourism.
On the government side, the Forum will be attended by Finance Minister Christos Staikouras, Minister of Development Adonis Georgiadis, Defence Minister Nikos Panagiotopoulos, Minister of Environment and Energy Kostis Hatzidakis, the Minister of State and Digital Governance Kyriakos Pierrakakis and Economic Diplomacy and Extraversion Deputy Minister, Costas Fragogiannis.
On the UAE side, in addition to State Secretary Sultan Al Jaber, the Forum will be attended, inter alia, by Abu Dhabi Fund for Development (ADFD) Director General, Mohamed Saif Al Suwaidi, senior executives of the Abu Dhabi Investment Authority (ADIA) , Hamad Al Dhaheri and Saif Al Mashghoni, head of government affairs at Mubadala Investment Company, Khalid Al Rashdi, chairman of Emaar and Eagle Hills real estate development groups, Mohammed Al Abbar, head of Abu Dhabi Investment Council Ahmed Al Muhairi, financial director of Khalifa Fund (SME-focused) Marwan Al Suwaidi, First Abu Dhabi Bank Group Chief Executive Officer Karim Karoui and Vice President of Mubadala Petroleum, Adnan Omar Bu Futeem.
The Ministries of Foreign Affairs, Defence and Culture will also be represented at a senior level, while UAE government officials in the fields of Energy, Digital Governance, Tourism and Agriculture will also be in attendance./ibna