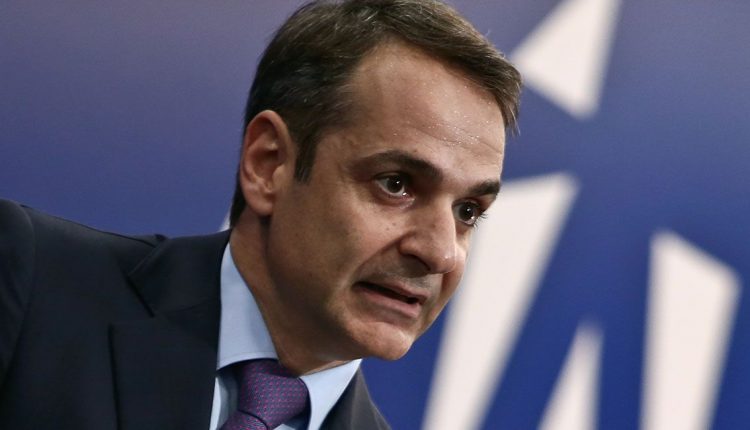 During the Cabinet, Kyriakos Mitsotakis kicked off his speech by touching upon two hot issues; the coronavirus and the refugee-migration issue.
On the issue of protecting Public Health, the Greek Prime Minister stressed that the plan of the competent Ministry was ongoing, asking citizens to follow the instructions of experts after the three incidents reported in Greece.
"I want to stress the importance of personal responsibility for all of us, both in terms of personal hygiene and in how we respond in the event that someone shows symptoms. The instructions handed out by the Ministry and the National Public Health Agency must be followed strictly. The biggest enemy in these cases is always panic", noted Kyriakos Mitsotakis.
He continued by saying that "we must take all necessary measures to prevent, as much as possible, the further spread of the virus. I have just been informed that the Minister of Health has approved the relevant recommendation from the committee responsible for suspending all carnival events in the country and we will proceed immediately to the signing of the relevant Joint Ministerial Decision (JMC)".
In addition to the JMD, actions are being implemented on the side effects, while measures are already being taken by the Ministry of Tourism and a first assessment was requested of the potential financial impact should the problem escalate across Europe.
In addition, the Greek Prime Minister stated that there was no supply issue in the market and the cases of profiteering would be dealt with effectively.
As for the migration-refugee issue, Kyriakos Mitsotakis stated that the government's plan – based on the "border protection, rapid procedures for asylum grants or returns and controlled structures" scheme – is completely in place. It is the only plan that can be implemented. Meanwhile, he briefed on the completion of the first phase of the initial earthworks on the islands.
He expressed his regret regarding the incidents that took place, underlining that those involved in the incidents and the attacks would be identified and be held accountable. At the same time, however, cases of excessive use of force by the Police will be investigated.
As the Greek Prime Minister pointed out today, Greece is invoking the European Commission Regulation 2016/399, and in particular paragraph 6, on control over the prevention of a threat to public health.
This basically means that the border control is upgraded to the maximum.
As for the reactions by local communities in areas where it has been decided for closed structures to be constructed for refugees and migrants, Kyriakos Mitsotakis will meet with local government officials to explain the government's positions.
"I am hopeful that we will reach fruitful conclusions. Rest assured that initiatives will be taken in order to turn the exacerbation of the problem into an opportunity to better address it ", the Greek Prime Minister concluded. /ibna