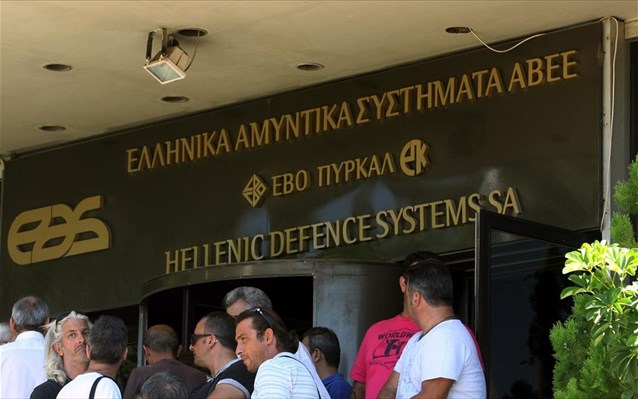 By Laefteris Yallouros – Athens
Greece's euro partners agreed Tuesday to release the delayed EUR 1 billion tranche of the country's rescue loan.
The agreement came at a meeting of eurozone finance officials in Brussels and came despite a recent failure by the Greek government to agree a way ahead with the troika of debt inspectors.
In Brussels, Finance Minister Yiannis Stournaras said that after the release of the latest tranche, Athens's aim now is to see the latest troika review finalized by January 27. He said that a discussion about how Greece's fiscal gap would be covered would follow, since there is only EUR 10.2 billion left to be disbursed by eurozone partners under the terms of the current program. The minister insisted that the gap could be covered without the need for a new rescue deal.
Stournaras added that he was satisfied with the compromise that had been reached over the future of Hellenic Defense Systems (EAS) to trigger the release of the July installment.
However, the government is currently scrambling to meet key bailout requirements before the end of the year: To close about a dozen state run companies, and receive parliamentary approval for a new property tax code and new regulations to protect distressed mortgage holders.
Jeroen Dijsselbloem, the Dutch Finance Minister who heads the Eurogroup, said in a statement that he was confident that Greece will "swiftly conclude" discussions with the troika "in order to allow for a completion of the ongoing review of the country's economic adjustment program."
Meanwhile, the Bank of Greece backed the growth prediction in a report Tuesday, forecasting an expansion of 0.5 percent in 2014.
However, it said a "polarized atmosphere" among political parties could set back years of painful reforms and derail plans to emerge from a severe six-year recession in 2014.
"A serious problem is emerging with the polarized atmosphere of confrontation in politics, at a time when the opposite is required," the report said.
"There is concern that this atmosphere may worsen (…) heightening uncertainty and weakening the factors that are currently underpinning the positive outlook for 2014," the report adds.