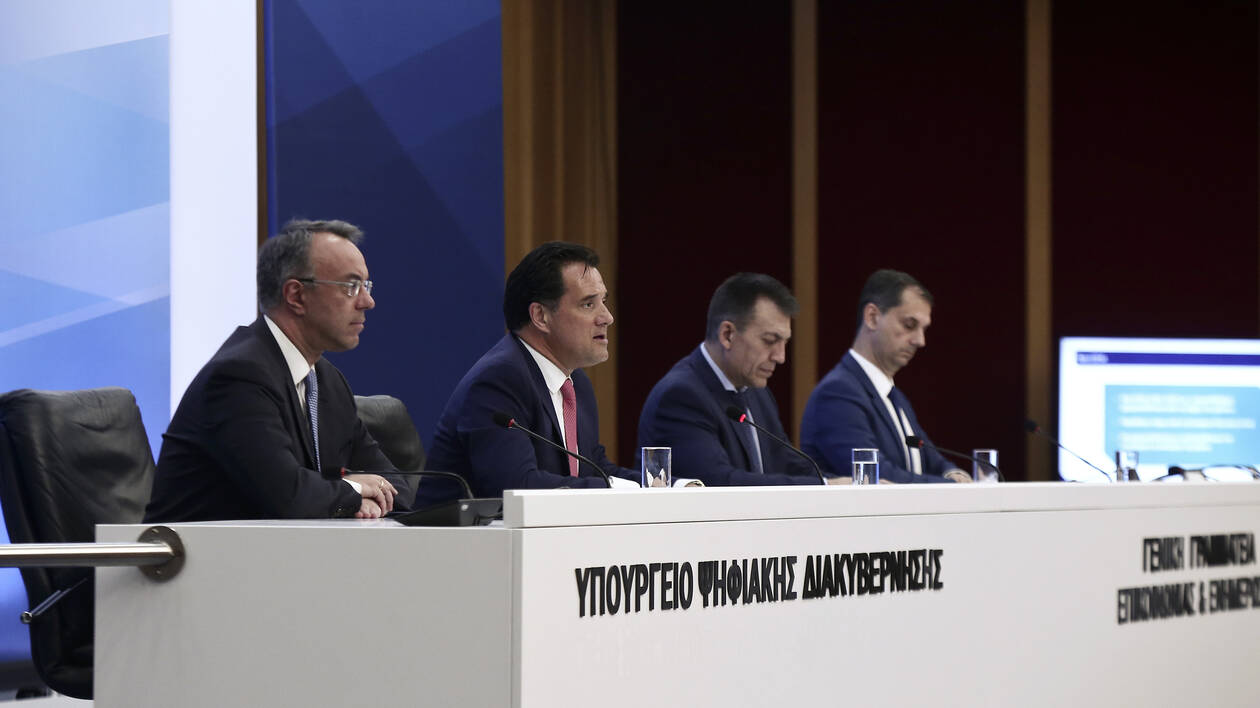 The government's interventions with tax measures to support the economy appear to be timid. At the same time, a strictly provisional nature for these tax measures was adopted. Indicatively, in the same example of advance tax payment, the measure will only remain in place for a short time, as the Prime Minister Kyriakos Mitsotakis himself repeatedly stressed in his message the temporary character of those provisions. After all, Finance Minister Christos Staikouras said the percentage of the advance tax payment reduction would remain unknown until July.
VAT rates on food service and tourism industry
According to Finance Minister Christos Staikouras' announcement just moments ago, for the five-month period from 1 June to the end of October, the VAT rate will be reduced from 34% to 13% for tickets for all public transport, served coffee and non-alcoholic beverages, cinema tickets and tourist packages, for which up until today 80% of its value was charged with a VAT rate of 13% and the remaining 20% with 24%, and now for the four-month period the ratio changes to 90% with 13% and 10% with 24%.
Rents
The Minister of Finance announced, in the context of the specialization of the measures previously described by the Prime Minister, that the government had decided to deliberately extend the rent reduction by 40% for the July – August period (tourism, food service industry) while proceeding with total tax refunds amounting to € 70 million to property owners who have lost income.
Tax advance
Regarding tax advance, the amount of the reduction that will be implemented this year, yet not horizontally but with specific criteria for a drop in turnover instead, the amount of the one-time discount will be announced in July.
As the Minister of Finance specifically stated, "for companies that will show a decrease in turnover in March, April and May, cumulatively above a certain threshold, there will be a percentage of reduction in the advance tax to be paid within 2020 for 2021. The percentage will be determined in July, based on the turnover data that the companies will submit for the previous period".
Suspension of payment of installments to Tax Authorities
Christos Staikouras also announced that it was possible to suspend the payment of the installments of certified debts to the tax authorities for those companies that remain closed, as well as for the sectors of tourism, catering, transport, culture and sports for June.
Employees whose contracts are suspended have the right to suspend the installments of certified debts.
For owners who lease real estate to affected businesses and employees, the deadlines for the payment of the confirmed debts are suspended. As provided for themselves or the possibility of offsetting part of the income they lost with tax liabilities after July.
The cost of scientific and technological research is deducted from the gross income of surcharge companies by 100% compared to the current 30% for expenses that will occur from September 1st.
Incentives are provided to individuals who differ in investment funds for start-ups in the form of tax deductions on the amount invested. /ibna