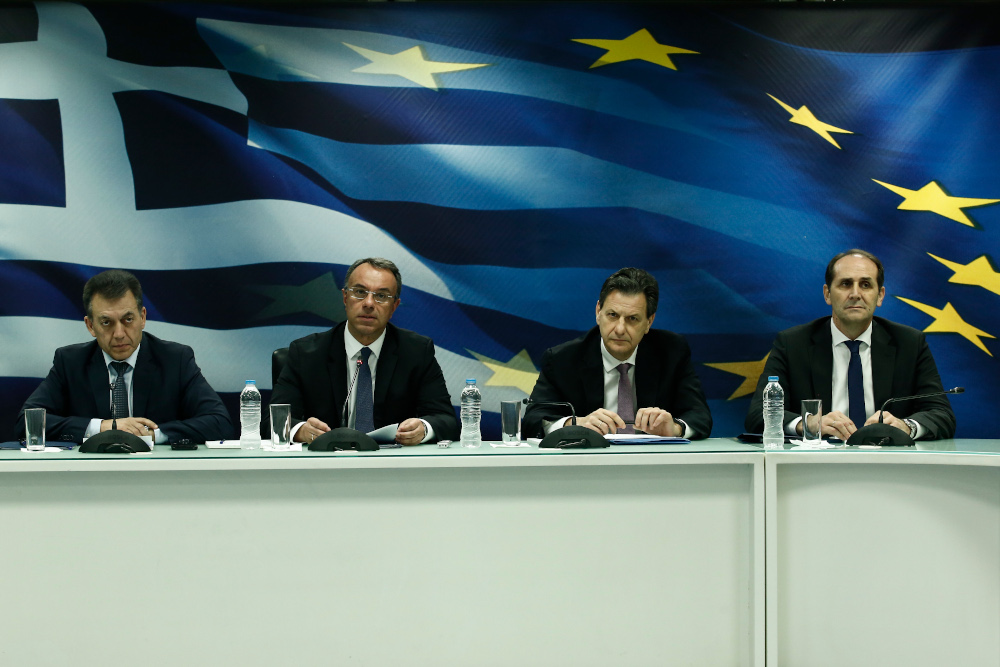 The Greek government goes into "action" in order to mitigate the effects of the spread of coronavirus. With a legislative action, within the next few hours, the government is taking the first extraordinary financial measures to address the effects of the disease.
These include a four-month suspension of VAT payments and installments payable at the end of March for areas where businesses have been closed down by government mandate for at least 10 days.
Accordingly, until 30/6/2020 all social insurance contributions and installments of any kind to the insurance funds, payable as of 30/3/2020, are suspended for areas in which state-owned businesses have also been closed.
At the same time, administrative requirements are suspended and employers are given the opportunity to reorganize working time faster and more efficiently, the gradual access and attendance of workers to workplaces and public transport is encouraged, while conditions are being created in order to work from home in business where this organizationally and technically feasible.
The State Treasury has set up a system for monitoring all developments, through electronic transactions and flows of contributions to the EFKA, so that the government can intervene where necessary, by sector and geographical area.
It is worth noting that the manner of losses for businesses which suspend their operation with a state mandate has not yet been determined. Competent sources confirm that care will be taken by the end of the month and the next payroll, while reports indicate that the state could cover losses sustained by businesses from the state budget.
The government is already in constant contact with European institutions for coordinated action, and especially on the issue of earnings, it is very likely that there will be developments after Eurogroup's meeting next Monday.
The announcements were made recently by Finance Minister Christos Staikouras, Labor Minister Yiannis Vroutsis and Deputy Minister of Fiscal Policy Theodoros Skylakakis./ibna