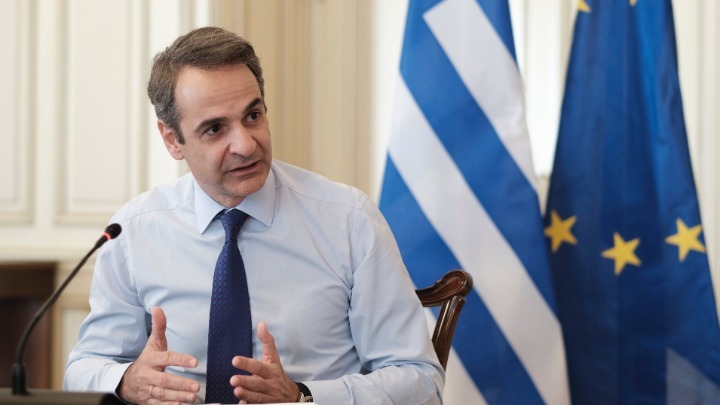 The protection of employment, jobs and businesses following the crisis from the coronavirus pandemic constitutes the primary concern for the government, in addition to the protection of public health, as the Greek Prime Minister stressed in his introductory statement at the meeting of the Council of Ministers held by video conference.
"We all know that we will face a global, very deep recession, and Greece will be no exception. However, we have developed a safety net, mainly for employment and for businesses. And this will continue to be our number one priority, as the economy and the market will slowly begin to find their pace", said the Prime Minister, announcing that Parliament would remain open all summer long.
The Greek Prime Minister noted that the period until 31 July would be a very busy period of legislative work and the Parliament, which is slowly returning to its normal legislative business, will not be taking any breaks over the summer, adding that the government's plan was to vote 26 bills by July the 31st.
In addition, Kyriakos Mitsotakis noted that the legislative period through Legislative Acts was coming to an end, something he stressed was normal, adding that "Legislative Acts were ratified by Parliament with great speed, unusually high speed compared with previous periods". The Parliament never stopped operating during the crisis; it just adapted to the suggestions of the experts".
The Greek Prime Minister also stressed that it was even more important to make the necessary changes now, "so that we can allow for a dynamic recovery to take place ­­– whenever that happens -. To cover as soon as possible the ground we lost as a result of the pandemic, and to finally emerge financially victorious from this grave crisis".
Finally, Kyriakos Mitsotakis highlighted the speed with which the State had coped with the needs that arose, warning that "this fast pace should be made the new normal and not just be an exception. We need to be able to move forward with actions, whether they are legislative or implementation, much faster than we have done so far". /ibna