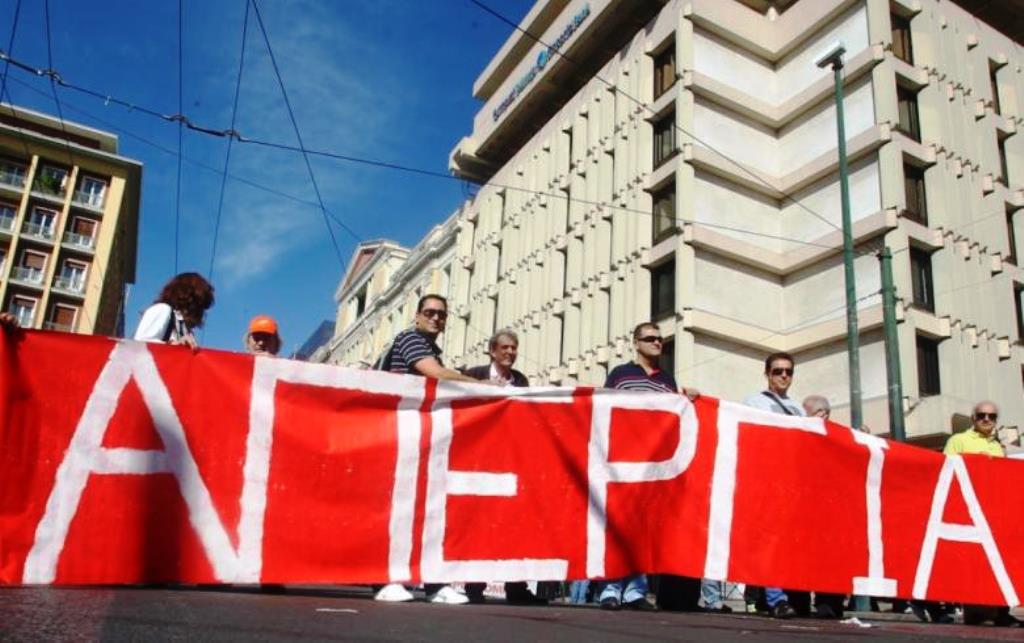 A general strike is taking place today, Thursday, June 10, in Greece against the labor bill which brings radical changes to the 8 hours working time, the paid overtime and the collective action of the workers.
Almost all the trade unions are participating in the strike, with the unions organizing protest rallies throughout the country.
According to the announcements of the trade unions this bill attempts to downgrade collective bargaining, with a parallel premium on individual employment contracts, facilitates the dismissal of trade unionists, provides for a reduction in re-employment after dismissal and opens the way for deferred payment of compensation up to 4 months.
In addition, through individual contracts, the elasticity of labor relations is strengthened, the abolition of the 8-hour working time is attempted, while in essence a reduction of wages is required since the increased working hours will be paid with a break, while the arbitration regulations are cut and sewn to employer measures, such as after all, the special protection of fink.
The Minister of Labor, Kostis Hatzidakis, stated that the government is following the path of common sense, in contrast to the "labor-paternalism parties" of the opposition, which have chosen the path of dogmatism and empathy.
Opposition parties, on the other hand, have warned of a return to working-class conditions in the 19th century, the abolition of labor rights that had been secured through the struggles of the labor movement, and warned of escalating mobilizations beginning with Thursday's strike./ibna