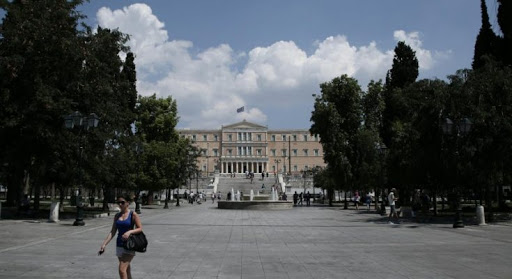 The Greek government is putting the finishing touches on its plan to ease some of the emergency restrictions introduced to stop the spread of coronavirus in the country. Prime Minister Kyriakos Mitsotakis expected to make relevant announcements early next week.
Local reports suggest the lifting of lockdown measures will begin 4 May, while others say it could occur from the 10 May.
State Minister Giorgos Gerapetritis confirmed on Wednesday that a number of stores will be allowed to reopen on 4 May. He revealed that the lifting of the lockdown will unfold over the space of two months, while the tourism sector will be allowed to restart in June.
The minister appeared optimistic that tourism could be boosted by the fact that Greece has managed to contain the spread of coronavirus, compared to countries such as Italy, Spain and Turkey.
Greece's return to normality will be gradual, while shielding public health will remain the main priority. Measures will remain in place for the general public until at least April 27.
Earlier this week, it was announced that registry offices and courts will be the first to reopen, albeit partially. It remains unclear, however, what will happen with schools.
On Wednesday, the Health Ministry announced 7 newly confirmed coronavirus cases, with the total number of people who have contracted the virus at 2408. The total number of people whose lives the coronavirus has claimed remained unchanged at 121.
Professor Sotiris Tsiodras – who heads a Health Ministry panel of experts tasked with tackling coronavirus – said the gradual lifting of restrictions will carefully begin as the transmission rate (Ro) is well below 1 in Greece, while precautionary measures, such as the use of masks in closed public spaces, will apply.
The impact of each restriction lifted will be closely monitored by experts on a weekly basis, to ensure the spread of coronavirus is contained and that exposure to the virus is gradual and protracted.
Finally, in the next 48 hours, Health Ministry experts will also opine on the possible reopening of schools, professor Tsiodras revealed./ibna